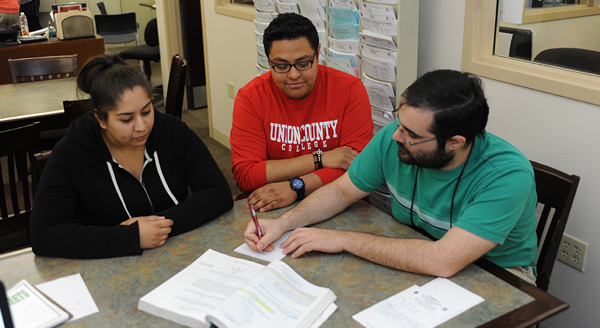 What is STEM?
STEM (Science, Technology, Engineering and Mathematics)
Why is the focus on STEM education so important? STEM literacy is critical to ensure that the United States is competitive in the fields of STEM. STEM education allows students to gain knowledge in sequences that build upon one another, integrating this knowledge into real-world applications.
The STEM Center provides support services for students seeking to complete their STEM  degree at Union County College. The following resources are available to students in STEM.
Joint Admission Agreement with Kean University
Union County College and Kean University created a Joint Admission Agreement for STEM and education students seeking to pursue a STEM Bachelor Degree and/or a teaching certificate in Chemistry, Biology or Mathematics at Kean.
STEMpact Joint Admissions Agreement
STEM Summer Academy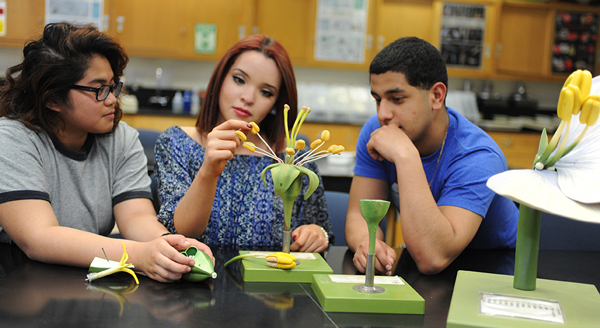 Undergraduate Research – The STEM undergraduate research experience will enable students in STEM majors to participate in a six-week intensive summer research project mentored by Kean STEM faculty, whereby students will be trained in research methodologies and have the opportunity to showcase their results during a presentation recognition ceremony on Kean's campus.
Academic Advisement
The STEM program staff is equipped to help you address all of your academic needs. Come see us to create your academic plan for a seamless transfer, career exploration, and resume building.
STEM Student Professional Development Seminars
The STEM Center hosts various student professional development seminars to encourage career exploration, development, and experience in their field of study.
Lecture Series
Industry professionals and professors from the STEM field host lectures for students on various topics. The lecture topics range from the use of STEM in everyday life to career exploration tips. Each lecture is designed to enhance learning in a field that is related to STEM or education.
STEM Lounges
Each month, during the fall and spring semesters, we hold an informal gathering to give you information on current trends and hot topics in STEM and education. Come visit! Learn more about your career path and enjoy refreshments!
If you have any questions in these fields, let us know! We can do some research and share the information at our next session! These are informal sessions that allow you to become more acquainted with others in your major and to become introduced with people who are interested in your career path.
STEM Tutoring
In collaboration with the Academic Learning Centers at Union County College, the STEM Center offers Collaborative Learning Sessions for STEM courses. Collaborative Learning Sessions (CLS) are subject driven sessions with an experienced tutor (who has taken the class) and a group of students eager to learn. These sessions provide academic support and encouragement. Attend these sessions to ask questions, study for an exam or quiz, and meet other students taking the same course!
To check on current tutoring hours please contact the Academic Learning Center at 908-709-7526 or visit Owl'snest.