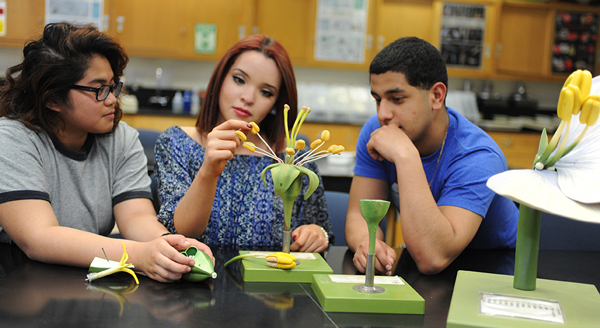 The Title V STEMpact grant provides faculty with professional development throughout the semester.  These professional development workshops and trainings will focus on innovative strategies to student success and increasing student retention.  Faculty from both Kean University and Union County College will have the opportunity to interact with one another and discuss these important topics as they relate to the STEM field.

Micro-lectures are multimedia topical content that focus on a specific concept or skill. The micro-lecture works best with content that can be explained in small segments. Micro-lectures are narrowly-focused to allow students access to instruction on a specific concept or skill they need to practice. Union County College and Kean University faculty have been working on producing micro-lectures.
The STEM Center is a support service to help STEM majors on the path to academic success.