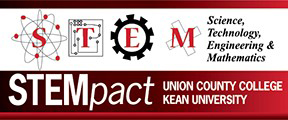 Union County College STEMpact students who enroll in the joint admission program with Union and Kean will be guaranteed admissions as juniors provided they have completed an associate degree and fulfill all the necessary criteria of the joint admission program.
To participate in this program, students must apply to the STEMpact Joint Admission Program before they have accrued more than 30 transferable credits.  Additional benefits include coordinated advising and registration preference. STEMpact Joint Admissions Agreement .

For more information, please contact the STEM Center at STEMCenter@ucc.edu  or stop by the Center in MacKay Library, L301.