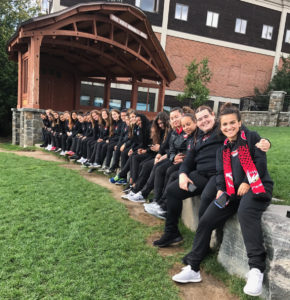 The Women's Soccer team has hit the road to upstate New York to play in a tournament hosted by North Country Community College.
Their first official game of the 2017 season will be against North Country Commuity College on Wednesday, August 23rd at 4pm. The Owl's following game will be on Thursday, August 24th vs Jefferson Community College.
Union County College wishes the team good luck in the start of a new era for the Women's Soccer Team at Union.