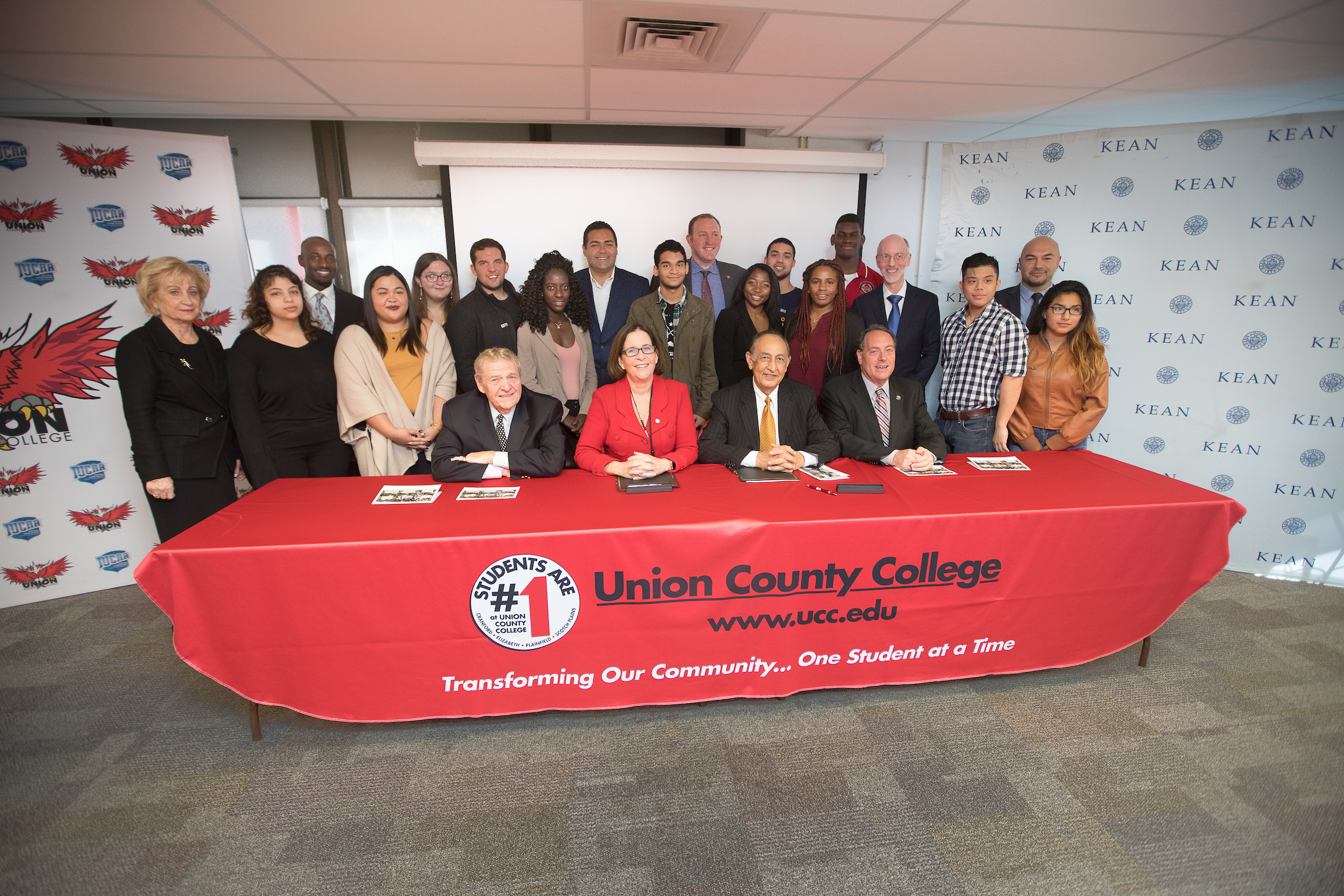 CRANFORD –Union County College and Kean University have a long-standing partnership that was recently renewed with the signing of an expanded Joint Admissions Agreement. Union County College President Dr. Margaret M. McMenamin was joined by Kean President Dr. Dawood Farahi at Union's Cranford campus to sign an agreement that provides for a direct transfer of credits to additional degree programs.
"Union County College has long enjoyed a close relationship with Kean University, seeing a significant number of our graduates continue on to finish their bachelor's degrees at Kean. One of our priorities is to ensure that our students are able to transfer as seamlessly as possible. We are excited that this agreement strengthens our already existing relationship and helps our students," stated President McMenamin.
Kean President Farahi stated, "Union County College is an important education partner for Kean University, and this agreement continues that strong tradition. With these additional direct transfer programs, we are making it easier for Union graduates to pursue their educational goals and attain Kean's world-class and affordable education."
Union County College Board of Trustees Chair Victor M. Richel expressed his gratitude for the continued efforts of Union and Kean to provide county residents with access to high quality and affordable education. Union County Freeholder Chairman Bruce H. Bergen commended both institutions for their support of the County's workforce development agenda and the goal to increase the number of adults in Union County who have college degrees. All of these achievements are possible from the continued support of the Union County Board of Chosen Freeholders.
Also present at the signing were Union County Freeholder Vice Chairman Sergio Granados and Freeholder Christopher Hudak. Union students, faculty, and staff were also present for the momentous occasion.
For more information about Union County College, go to www.ucc.edu. The College's Cranford campus is located at 1033 Springfield Avenue.