CRANFORD – The National Junior College Athletic Association (NJCAA) has announced that Union County College Women's Soccer player Maya Lawler, of Cranford, was named to the 2017 NJCAA Division III All-American Second Team. Ms. Lawler is the first Union County College Women's soccer player to be named to an NJCAA All-America team.
Ms. Lawler, a defender for Union, had a standout season. She was named the NJCAA Region XIX Division III Co-Player of the Year. She was also named a member of the All-Region XIX Division III First Team, the All-Garden State Athletic Conference (GSAC) First Team, and was the Most Valuable Player of the 2017 North Country Community College (NCCC) Kick-Off Tournament.
"Maya is a talented athlete and a super-star in the classroom. Although she is dedicated to her craft and serving the team, she puts even more time into her academic studies and serves as a role model for her teammates," said Union's Head Woman's Soccer Coach Angie Correa.
The Women's Soccer team had a strong season that ended during a playoff run. They finished with an overall record of 12-2-2, a Region XIX record of 7-1, and a GSAC record of 7-1. The Lady Owls finished second in both the Region XIX and the GSAC conference play.
For more information about Athletics at Union County College, go to www.unionowls.com.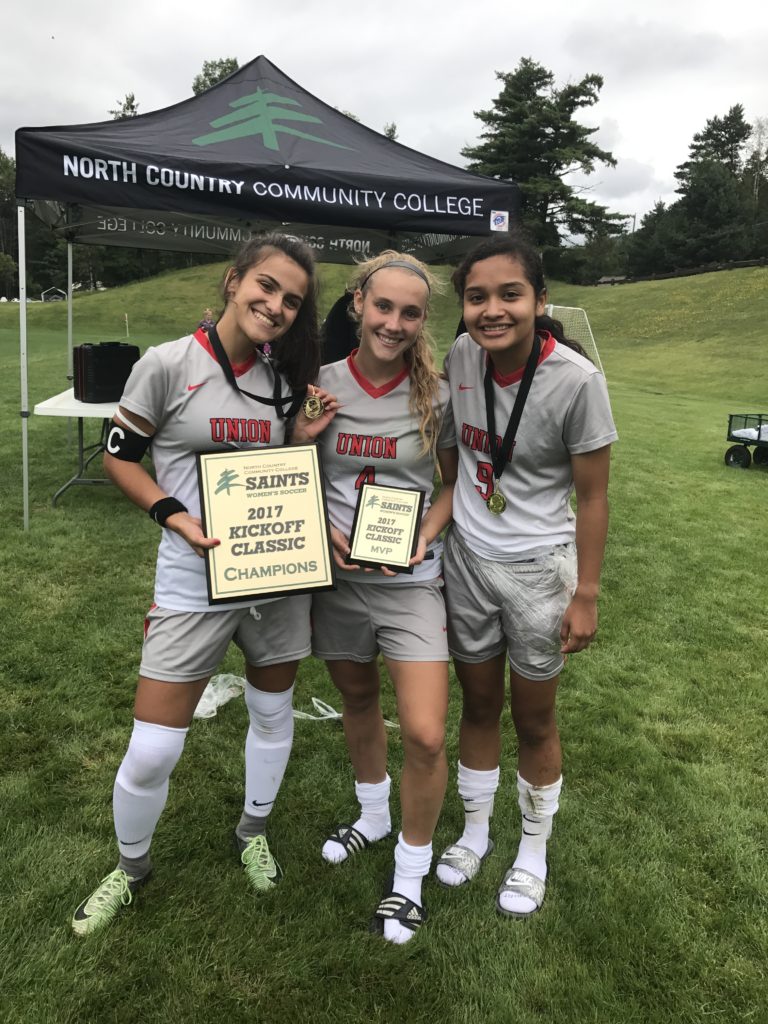 Union soccer players Barbara Ferreira of Union, Ms. Lawler, and Steffany Marroquin of Plainfield.