CRANFORD – Union County College celebrated 400 new graduates during Commencement Ceremonies held on Thursday, January 11, 2018, at the Union County Performing Arts Center in Rahway, NJ. The graduates completed their degrees in August or December. Union's President, Dr. Margaret M. McMenamin, led each ceremony and was joined by the Chair of the College's Board of Trustees, Victor M. Richel.
During the afternoon and evening ceremonies, degrees were conferred in Associate in Science, Associate in Arts, Associate in Applied Science, Certificates, and Certificates of Achievement. The College offers more than 60 programs of study.
At each ceremony, William Dunscombe, Associate Professor of STEM, presented a graduate with the Ahmed Abdallah-Thomas Memorial Award. This award was created in 2015 to honor Ibtissam Ahmed Abdallah and Marquest S. Thomas, graduates of the College who died together in a tragic car accident on Nov. 23, 2011, shortly after they were married. To be considered for the award, a graduating student must have a 3.25 GPA or higher, have participated in college life through service in college activities and/or sports, and have completed community service.
At the afternoon ceremony, Patricia Flores Infante, of Winfield Park, received the award. She has a 3.85 grade point average and graduated with her Associate in Science degree in nursing. At the evening ceremony, the award was given to Shawn Cook. He has a 4.0 grade point average and graduated with his Associate in Arts degree in Education.
"Commencement is always an exciting day at Union. It is a day to for our students to celebrate and acknowledge their success in completing a degree. We are so proud of each of the students who cross that stage today. Our mission, to transform our community, one student at a time, is never more relevant than it is on Commencement Day," stated Dr. McMenamin.
Union County College is a public comprehensive community college providing quality, affordable, accessible educational programs that serve the greater Union County region. It is the first of New Jersey's 19 Associate Degree colleges, serving both career-minded and transfer-oriented students since 1933. The college enrolls almost 20,000 credit, non-credit and continuing education students and is accredited by the Middle States Commission on Higher Education.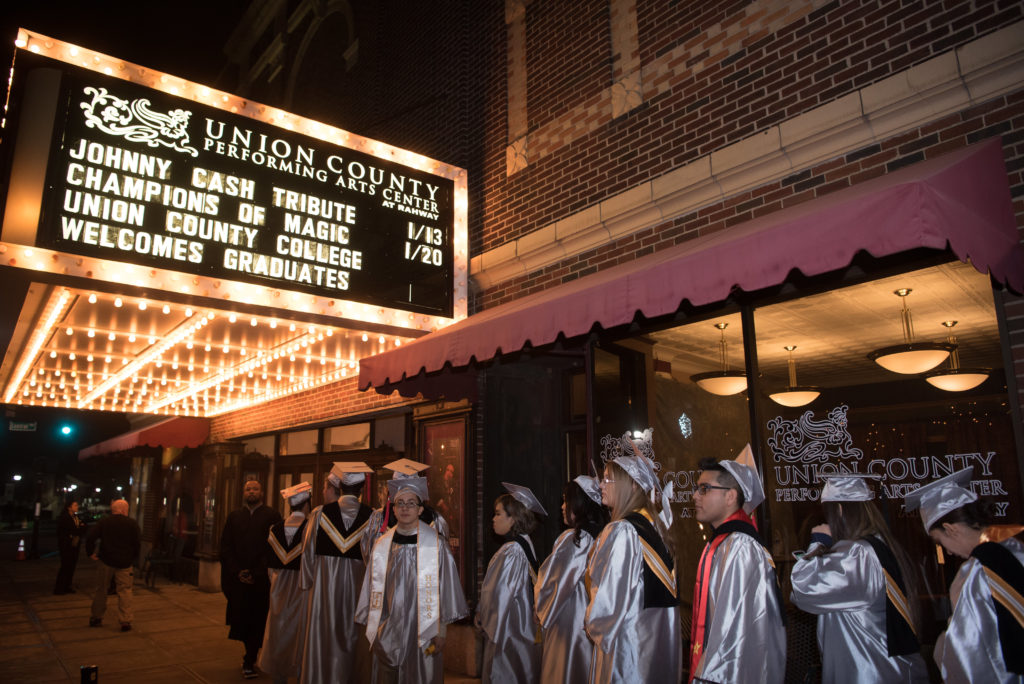 Union students line up in anticipation of the start of the Commencement Ceremony.