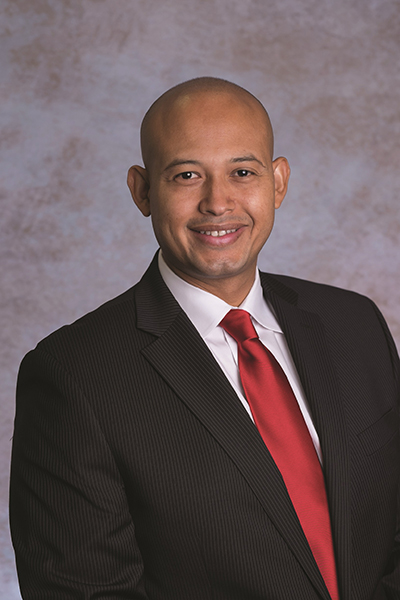 CRANFORD – Dr. Lester Sandres Rapalo has been appointed to serve as the Dean of Elizabeth Campus effective July 1, 2018. Dr. Rapalo joined Union County College's administration in 2015 as Dean of the Social Sciences/Business/History Division.
As Dean of Elizabeth Campus, Dr. Rapalo oversees 12 College departments located in the Lessner and Kellogg Buildings. His 15 years of administrative experience will benefit the Elizabeth Campus, especially in the areas of enrollment management, personnel administration, and educational planning and evaluation. Dr. Rapalo will serve as the liaison between the College and City of Elizabeth and will work with area organizations to bring the College's services into the community.
In his role as the College's Dean of the Social Sciences/Business/History Division, Dr. Rapalo advocated for the initiatives, goals, and needs of the Division and its students. He supported the enhancement of the Division's existing curriculum as well as the development of new programs. Prior to joining to Union, Dr. Rapalo worked at Valencia College in Florida as the Interim Dean of the Humanities and Foreign Language Department and as the Chair of the Foreign Language Department. Dr. Rapalo began his administrative career at the University of Massachusetts, Amherst, as the Program Director of the Study Abroad Program.
Dr. Rapalo holds his Doctor of Education in Higher Education Leadership from Nova Southeastern University. He has a Master of Business Administration from Syracuse University and a Master of Arts in Literature and Linguistics from the University of Massachusetts, Amherst. His Bachelor of Arts is in Spanish is also from the University of Massachusetts.
"Dr. Rapalo has proven himself to be a strong leader and an asset to the College. He is student-centered and an effective communicator, and being fluent in Spanish only enhances his ability to build relationships with more of our students on campus and out in the community," stated Union's President Dr. Margaret M. McMenamin.