CRANFORD – Union County College and Warren County Community College have established an agreement between the two institutions to promote the usage and training of drones (sUAS or small unmanned aircraft systems) for their students and residents throughout New Jersey. Union's President Dr. Margaret M. McMenamin joined Warren's President Dr. William Austin to sign a Memorandum of Collaboration at Warren's Washington campus on Aug. 22. The signing followed the dedication of the Edward J. and Eileen Smith Droneport at Warren's Phillipsburg Campus.  
"This new initiative allows Union students and others in restricted airspace in New Jersey to train at Warren's pod," stated Union's President McMenamin. "Partnering with fellow community colleges, like our friends at Warren, strengthens our ability to better serve and meet the needs of both Union and Warren students, as well as those throughout the state who are interested in learning about drone technology."
The partnership between the two colleges will offer educational opportunities that can lead to associate degrees, certificates, non-credit certificates, and workforce training. Both Colleges will promote the usage of drones throughout their curriculums in programs such as drone technology, business, criminal justice, small business development, construction, real estate, film, photography, art, aerial mapping, or agriculture.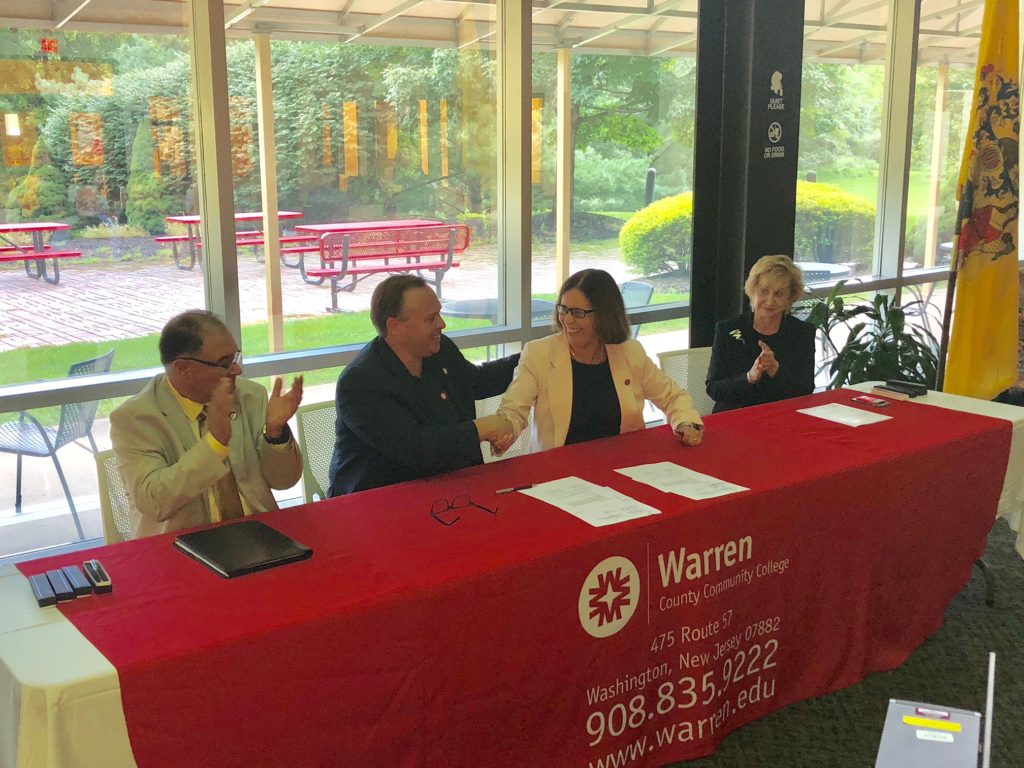 Celebrating after the signing are Warren's Board of Trustees Chairman Dr. Phil Linfante, Warren's President Dr. William Austin, Dr. McMenamin, and Union's Vice President for Academic Affairs Dr. Maris Lown.