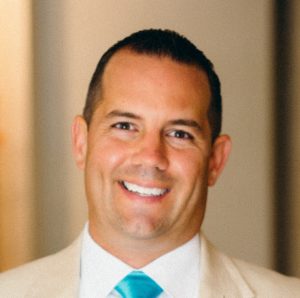 CRANFORD – On Oct. 29, Shawn Noel began his new position as Athletic Director at Union County College. He brings more than 15 years of expertise in athletic administration, coaching, and business experience to Union.
As Athletic Director, Mr. Noel is responsible for the development, management, coordination, and supervision of Union's 13-team intercollegiate athletic program, fitness center, and intramurals. He is expected to provide visionary leadership, strategic planning, and to develop the athletics program.     "We are excited to welcome Shawn Noel and his years of expertise as an Athletic Director to Union," stated Union's Dean of College Life Tammy Smith. "He understands the importance of finding the balance for our student-athletes between the time spent on training and practicing for games with studying and preparing for exams. He is ready to support Union's mission of transforming our community, one student at a time."
Mr. Noel comes to Union after having previously served as the Director of Athletics and Recreation at Brookdale Community College. During his tenure at Brookdale, he was a part of four National, 14 Regional, and 14 Conference Championships. He also helped maintain over a 90% retention rate of student-athletes, of which many earned above a 3.0 GPA and were named to a National Junior College Athletic Association (NJCAA) Academic Team.
Since 2014, Mr. Noel has served as an advocate for two-year college athletics in his position as the Region XIX Men's Director. He is a member of the National Alliance of Two Year College Athletic Administrators (NATYCAA) Executive Board representing District II. He is also the NJCAA National Men's Lacrosse Chair, along with serving on the Baseball, Cross County, and Division III Sports Districting Committees.
Prior to Brookdale, Mr. Noel served as the Director of Athletics at Garrett College and oversaw the opening of a $23 million athletics and recreation center. The 70,000-square foot facility included a full gymnasium, fitness center, athletic offices, and natatorium. He also added a men's and women's cross country team as a new intercollegiate sport.
Before his experience in undergraduate sports, Mr. Noel began his career in athletics administration while working as a stadium operations assistant for the New York Yankees' human resources and marketing departments for the 1998 World Series Championship campaign.
Mr. Noel has his undergraduate degree from the State University of New York at Oswego and his Master's in business administration from the University of Albany.
For more information on intercollegiate sports at Union, go to www.unionowls.com.