CRANFORD –The Union County College Women's Basketball Team is heading to the National Junior College Athletic Association (NJCAA) Division II Women's Basketball National Championship Tournament from March 19 to 23, 2019 in Harrison, Arkansas. On March 10, the team competed in the NJCAA Women's Basketball District N Championship Tournament defeating Lackawanna College by a score of 69-64 to qualify for the championship. This is the second year in a row that the team has qualified to compete in the national championship. 

In addition to winning the District N Championship, the Lady Owls also won the Region XIX Division II and Garden State Athletic Conference Championships. Union's Jessica Washington received the Region XIX Tournament MVP award. She led all scorers with 20 points.

Head Coach Marbely Montas, a former Lady Owl and a 2007 graduate of Union County College, was named the Region XIX Coach of the Year for a second year. 
 
"We are exceedingly proud of our scholar-athletes. For a second year, under the leadership of Coach Montas, these women have worked very hard, both inside the classroom and on the court, to have another successful season. We are excited to be cheering for our Lady Owls in the Championship," stated Union President Margaret M. McMenamin. 

For more information on the Union County College Women's Basketball team, visit www.unionowls.com. For more information on the NJCAA National Tournament, visit www.njcaa.org.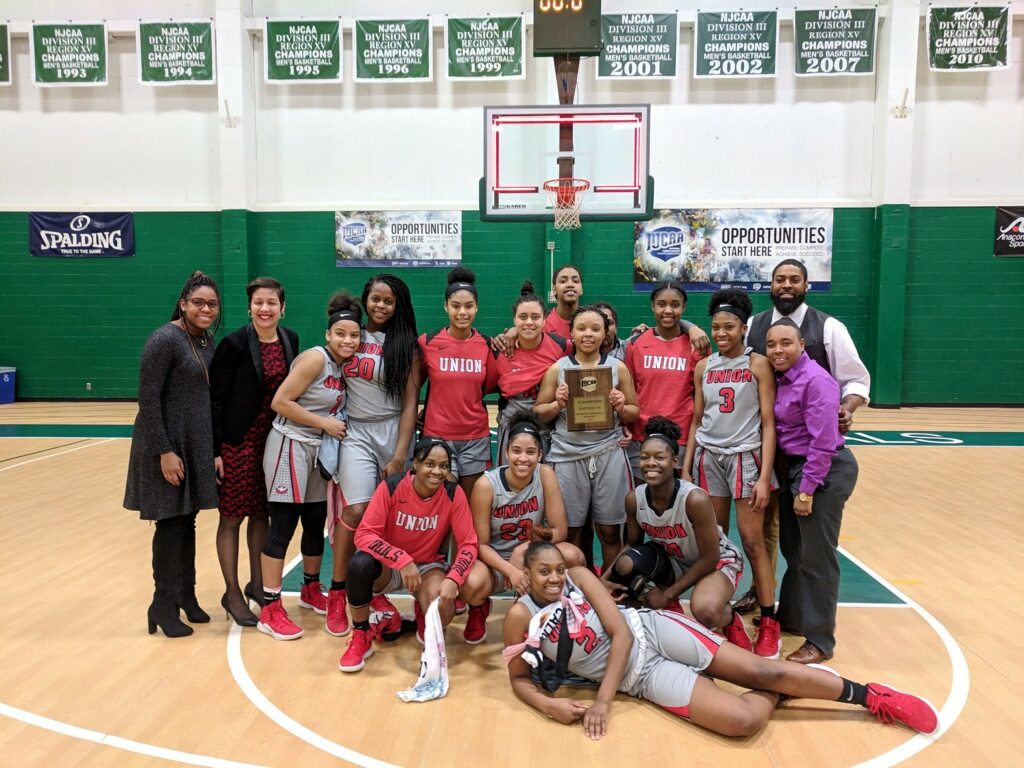 The Lady Owls when they won the District N Championship.