CRANFORD – On March 19, 2019, the Union County College Women's Basketball team is currently competing in the National Junior College Athletic Association (NJCAA) National Championship tournament and won their first game against South Suburban College in Illinois by a score of 67-55.
The championship tournament is being held in Harrison, Arkansas at Pioneer Pavilion through March 23. With their win against South Suburban they now advance to the quarterfinals of the NJCAA Division II Basketball Championship and will compete against #1 seed Illinois Central College at 7 p.m. on Thurs., March 21.
For more information about the Athletics programs at Union County College go to www.ucc.edu.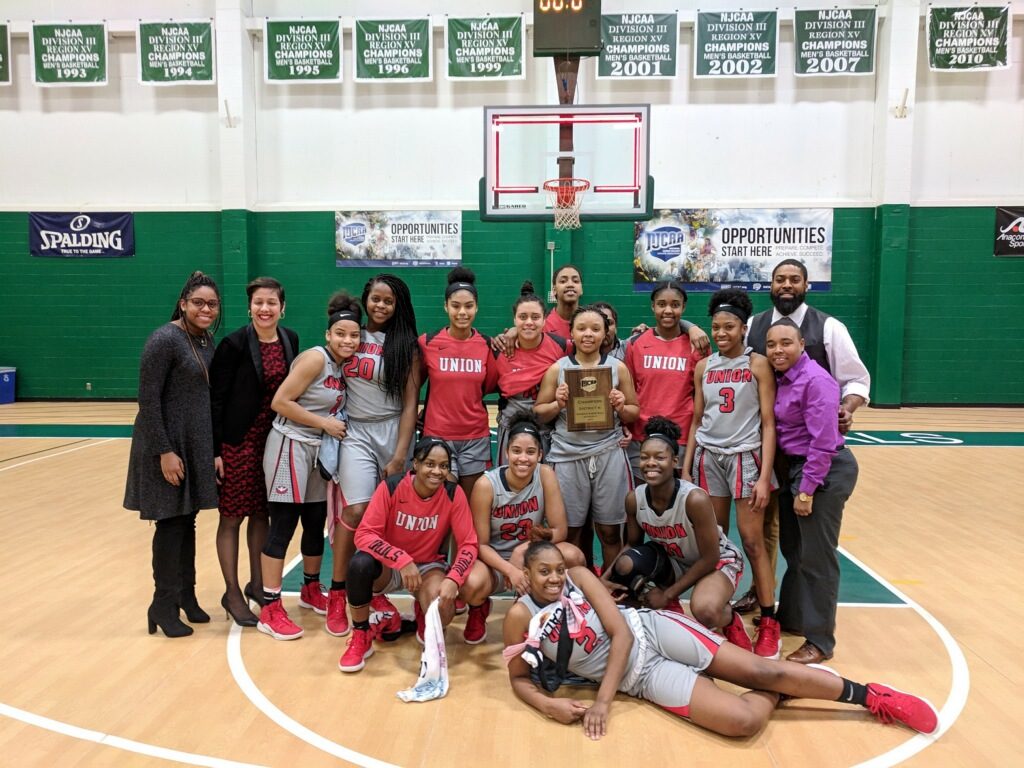 Lady Owls celebrating a recent win.