CRANFORD – On May 10, Northfield Bank Foundation Executive Director Diane Senerchia visited Union County College's Cranford campus for a "big check" presentation of $10,000 which will fund 10 scholarships for Union students.
"Union students have been generously supported by the Northfield Bank Foundation for the past six years," stated Union President Dr. Margaret M. McMenamin. "Northfield Bank is an advocate of helping to improve the lives of those in their community, and we are thankful they have chosen to support our students."
To qualify for a scholarship, a student must reside in Union or Middlesex County, maintain a 3.0 GPA, and have financial need. The Union County College Foundation has more than 200 scholarships available for Union students. This year, the Foundation distributed more than $1 million in financial support to qualifying students, helping them remain on track towards the completion of their associate degree or certificate. Many will transfer to a four-year college or university with junior level status.
For more information about how you can start a scholarship in your name, please contact Union County College Foundation Executive Director Doug Rouse at Douglas.rouse@ucc.edu.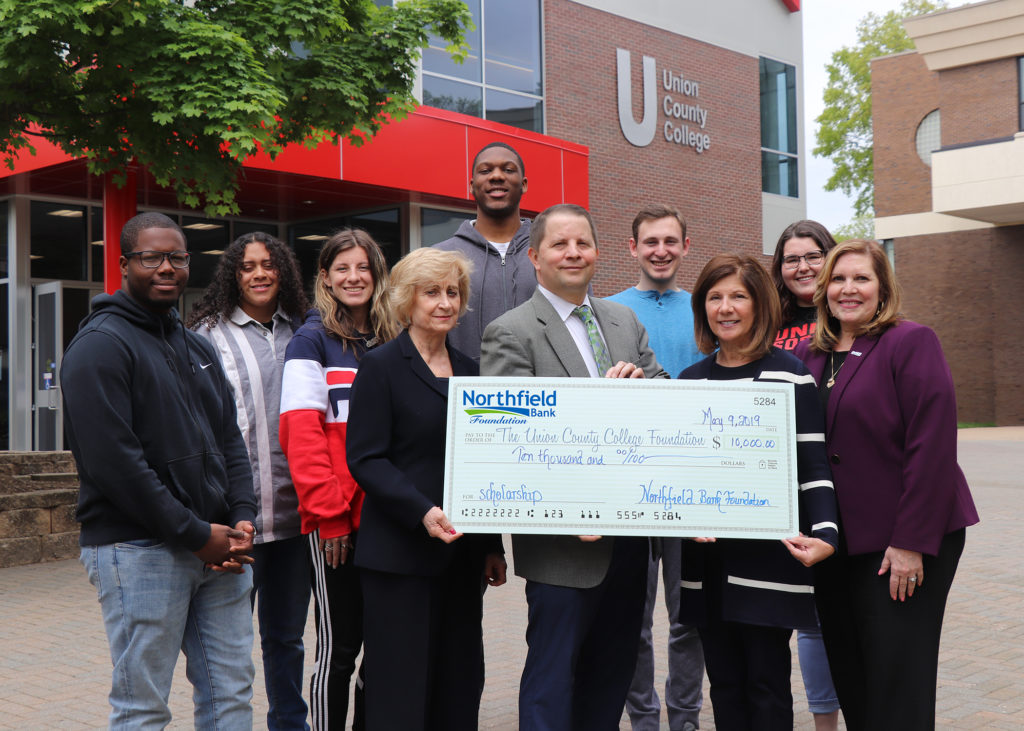 With the "big check" are Union County College Vice President for Academic Affairs Dr. Maris Lown, Union County College Executive Director Doug Rouse, Northfield Bank Foundation Executive Director Diane Senerchia, and Northfield Bank Branch Manager Maria Fuentes (right).