CRANFORD – Union County College has named Rebecca Pagan, of South Orange, as its new head women's volleyball coach. Coach Pagan brings more than eight years of coaching experience to Union.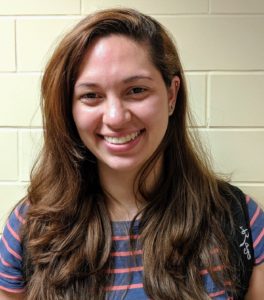 "I am very excited to have Coach Pagan join our coaching staff. Her enthusiasm for the game of volleyball is infectious and our student-athletes will benefit from the extensive knowledge and experience she brings to Union from having coached both high school and collegiate teams," stated Union County College Director of Athletics Shawn Noel.
In 2015, she began coaching at VB Rags Volleyball Academy in Fairfield. In 2018, she also became the Head Coach for the Joseph Kushner Hebrew Academy in Livingston and led their women's varsity team to compete in the semifinals, a first in the school's history. This fall Coach Pagan is excited about competing at the collegiate level and is ready to help the Lady Owls launch their new season.
Coach Pagan grew up in Puerto Rico and began playing volleyball in high school. She continued playing at the Pontifical Catholic University of Puerto Rico when an injury in her sophomore year forced her to change her plans of becoming a professional athlete. Instead, she pursued coaching to remain involved with the sport. Her coaches at Pontificia were the first to offer her a position. In 2014, she moved to the U.S. to expand her coaching opportunities.
Coach Pagan earned her bachelor's degree in physical education from Pontifical Catholic University of Puerto Rico. She is licensed in New Jersey as a sports massage therapist and holds her IMPACT-USA Volleyball Certification.
For more information about the athletics at U