CRANFORD – On Sept. 3, Dr. Martha J. Kanter, Executive Director of the College Promise Campaign and former U.S. Under Secretary of Education from 2009-2013 under President Obama, was the Keynote Speaker at the Annual Convocation of Union County College. Held at the Cranford campus, Dr. Kanter addressed members of the College community with her engaging presentation, "Making and Keeping the College Promise: One Community at a Time."
Dr. Kanter leads the College Promise Campaign, a national initiative to increase college access, affordability, quality, and completion at the nation's community colleges. The goal is to maintain the College Promise so that students can complete their college degrees and certificates without the burden of unmanageable debt.
"Thank you to Dr. Kanter for energizing our faculty and staff for the new academic year by identifying how the College has embraced the College Promise Campaign," stated Union President Dr. Margaret M. McMenamin. "Her presentation reinforced how the College's mission executes the vision of the Campaign and provided recommendations on ways to further support college access and student success."
After her presentation, Dr. Kanter led a panel discussion that focused on how to expand the resources needed by students today. The panel members were James W. Horne, President and CEO of United Way of Greater Union County; Bianca Mayes, Certified Health Education Specialist (CHES), and Health and Wellness Coordinator for Garden State Equality; Drs. Mandana Ahsani and Melinda Norelli, Union County College faculty members; and Victor Jasper, a current Union student who is majoring in social services.
In addition to her role as Executive Director, Dr. Kanter is a Senior Fellow at New York University's Steinhardt Institute for Higher Education Policy. She specializes in policy efforts to identify and apply innovative, evidence-based education interventions, financing models, and behavioral incentives to raise America's high school and college graduation rates. As the U.S. Under Secretary of Education, she oversaw all federal postsecondary statutory, regulatory, and administrative policies and programs, including the $175B annual federal student aid programs, higher education, adult education, career-technical education, international education, and six White House Initiatives. From 1993-2009, she was president of De Anza College and then chancellor of the Foothill-De Anza Community College District in Silicon Valley, California. She began her career as an alternative high school teacher in Lexington, Massachusetts.
Dr. Kanter holds a B.A. degree in sociology from Brandeis University, an M.Ed. from Harvard University, and an Ed.D. from the University of San Francisco.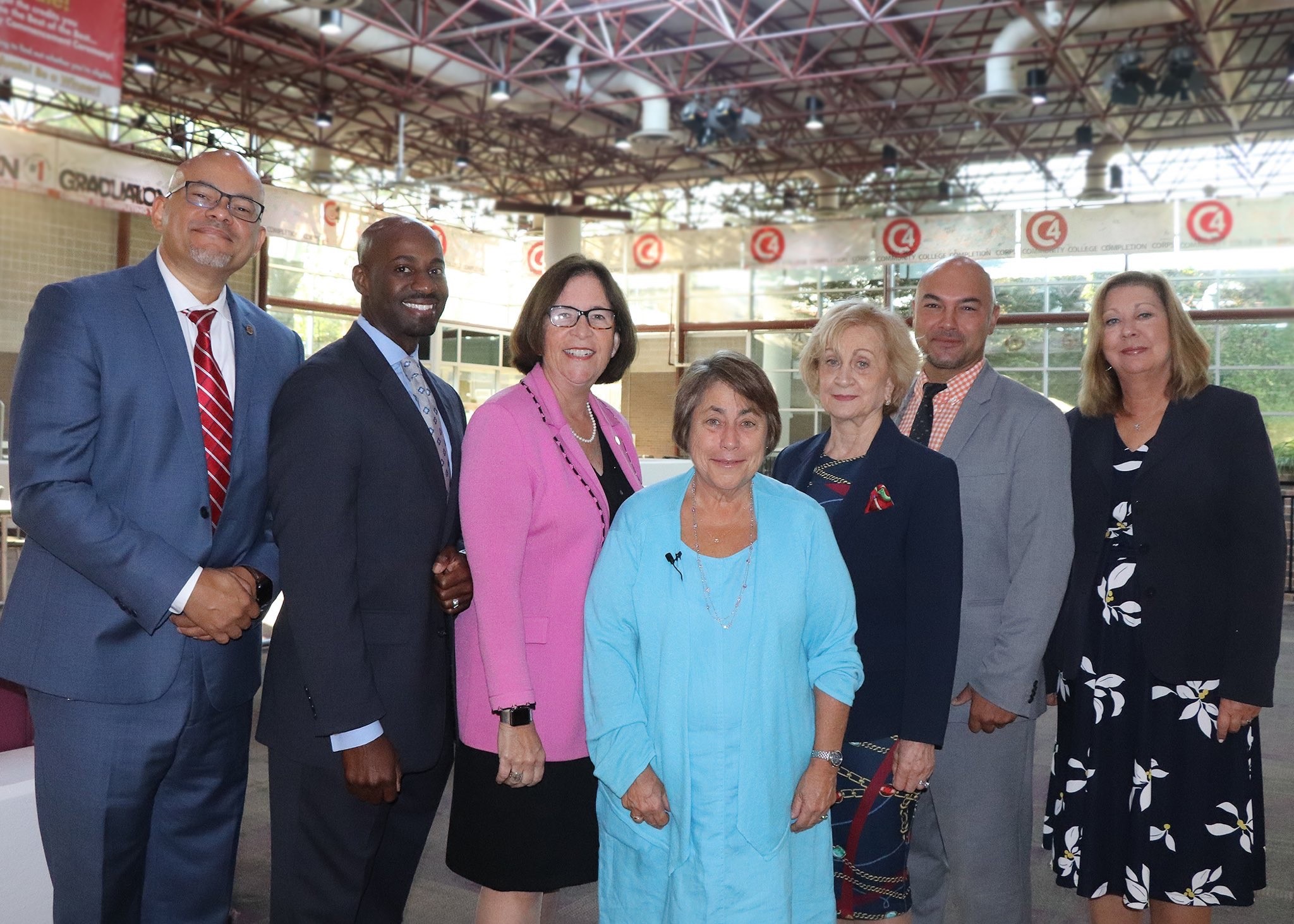 Union's Vice President for Administrative Services Dr. Athos Brewer, Union's Vice President of Student Development Dr. Demond T. Hargrove, Union's President Dr. Margaret M. McMenamin, Dr. Kanter, Union's Vice President for Academic Affairs Dr. Maris Lown, Union's Assistant Vice President for Academic Affairs and Dean of Scotch Plains Campus Dr. Bernard Polnariev, and Vice President of Financial Affairs and Treasurer Lynne A. Welch.