CRANFORD – The Union County College Foundation raised more than $225,000 in support of its mission to accelerate the pace of student success at its 27thAnnual Scholarship Gala held on Oct. 25. The Gala, the Foundation's signature fundraising event, brings together key community and business leaders to help fund scholarships and emergency funding for Union County College students. Over the past four years, the Foundation has funded over $4.5 million in scholarship and grant support to further the core mission of the College to provide students with a high-quality and affordable education.
This year, the First Lady of New Jersey Tammy Murphy was a guest of honor for the evening and received the 2019 Fiat Lux Award for her commitment to Union's students and for improving lives through education. Harvey Hirschfeld, Chairman and CEO of Westbury Management Group, was recognized with the 2019 Man of the Year Award for his years of service and support of the College. Mr. Hirschfeld is a member of the Union County College Board of Governors and the Foundation Board. 
"Our two honorees have made a significant impact on the lives of Union students with their contributions to our student success initiatives. We are grateful for their continued support of the Foundation. Helping ease the financial burden on our students allows them to focus on their academics and graduate," stated Executive Director of the Foundation, Doug Rouse. 
The Foundation would like to thank all the Gala sponsors for their generosity and extend a special thank you to the following companies: LawCash; Oritani Bank; Boston Advisors, LLC; DSM; Celgene Corporation; Cleary Giacobbe Alfieri & Jacobs LLC; Elizabethtown Gas; Infineum USA L.P.; Investors Bank; and PSE&G. 
For information about the Foundation's annual events, please contact the Executive Director of the Foundation, Doug Rouse at douglas.rouse@ucc.edu or (908) 709-7505.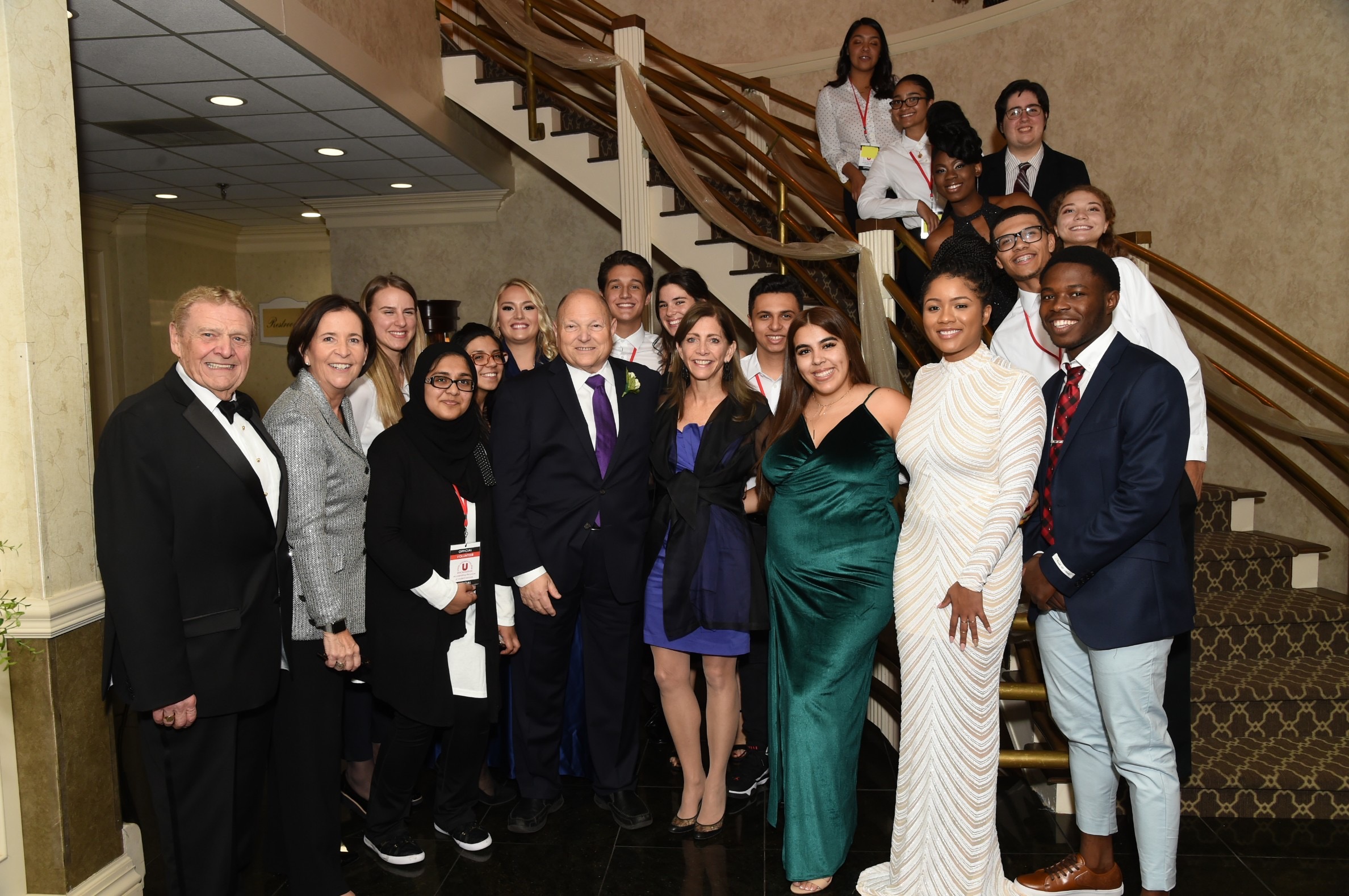 With Union students are the honorees, Harvey Hirschfeld and First Lady of New Jersey Tammy Murphy (center). Also pictured are Union County College Board of Trustees Chair Victor M. Richel (left) and Union County College President Dr. Margaret M. McMenamin (second from left).