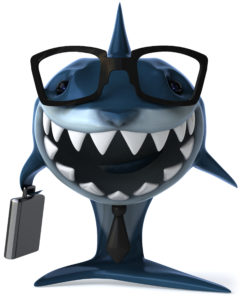 The Business Shark Competition has been postponed at this time. Additional information information will be posted here as soon as it is available.
The Office of College Life is pleased to invite Union students to participate in Union County College's inaugural Business Shark Competition. The purpose of the competition is to encourage students to showcase their exciting and innovative business ideas. Students can compete on their own or as a team. Students will submit their business pitch that showcases the value of their idea and their presentation skills to support the concept at
businessshark@ucc.edu
. At the end of the competition, three winners will be selected to receive the following: Grand Prize $500, Second Prize $250 and Third Prize $150.
Interested students will submit an initial application that will be reviewed by a panel of faculty and staff, 25 semifinalists will be invited to present their business idea in front of a panel of internal judges. From the 25 students in the semi-final round, six students will be selected and invited to compete in the final round where they will be evaluated by external judges. The six finalists will be mentored and coached by business faculty members prior to the final round. For more information on the rules and guidelines, please see the criteria below.
Download and Complete the Business Shark Application