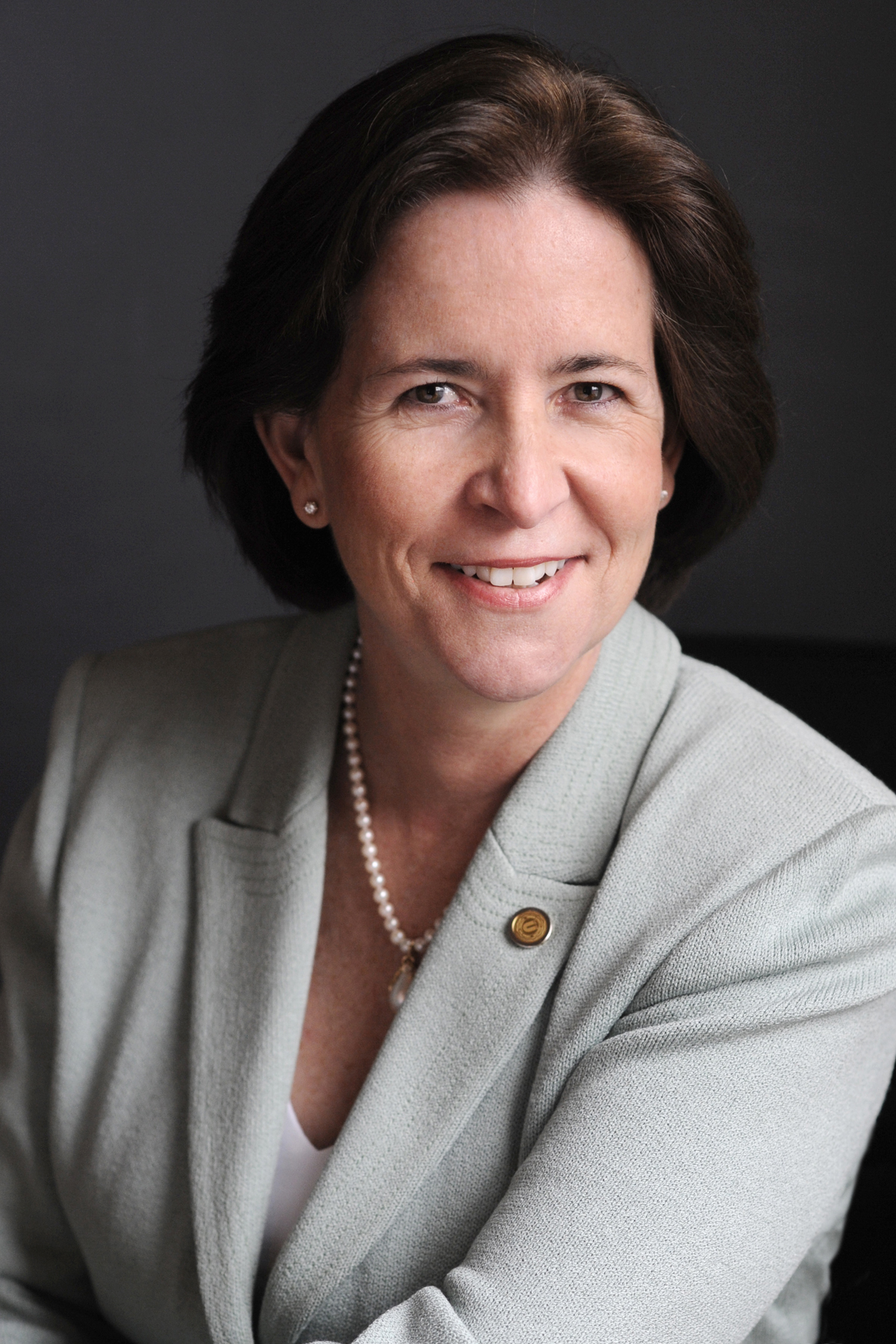 CRANFORD – Union County College President Dr. Margaret M. McMenamin has been nationally recognized by the Association of Community College Trustees (ACCT) with the 2020 Marie Y. Martin Chief Executive Officer Award. President McMenamin became a candidate for the national award after receiving the regional award. The award was given at the Association Awards presentation that was held during the virtual 51st Annual ACCT Leadership Congress on October 8, 2020.
"Union County College is extremely proud of Dr. McMenamin and all the positive changes she has brought to the College over the past ten years," stated Victor M. Richel, Union County College Board of Trustees Chair. "Her commitment to our mission of Transforming Our Community, One Student at a Time is present in all she does to ensure that each person who seeks to improve their lives through education has an opportunity at Union County College for a high-quality education at an affordable cost."
The Marie Y. Martin Chief Executive Officer Award recognizes the tremendous contributions made by community college chief executive officers. Dr. McMenamin received this award for multiple accomplishments, one being the many initiatives she has spearheaded that led the College's overall graduation rates to more than quintuple during her ten-year tenure with the College. To better assist our students with a modern real-world approach to student services, she established one-stop model Student Services Centers at our campuses, where students can go to a single location on campus and find assistance with admissions, placement testing, financial aid, student accounts, and advising. In addition to having served as the Chair of the Middle States Commission on Higher Education, Dr. McMenamin serves on many national, state, and local boards. Dr. McMenamin is passionate about Union's students and the transformative impact of education, not just on the individual student but on the whole community.
The award is named in honor of Marie Y. Martin, whose professional career epitomizes positive influence on the community college movement at all levels. Martin formerly served as director of the Community College Unit, U.S. Office of Education, and as a chief executive in the Los Angeles Community District. The Marie Y. Martin Chief Executive Officer Award is given by ACCT in recognition of chief executive officers who demonstrate commitment to excellence in advancing the community college movement.