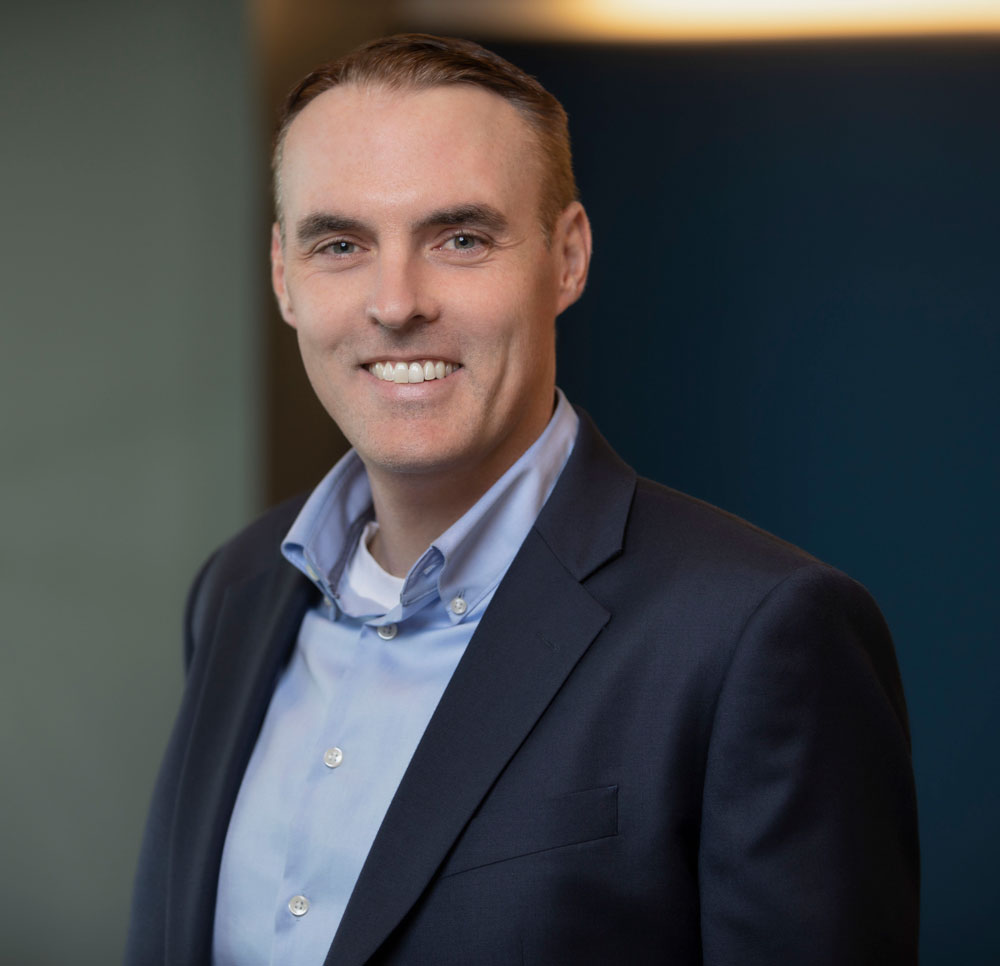 CRANFORD – At the December 1, 2020 Joint Meeting of the Union County College Boards of Trustees and Governors, Brian Campbell, of Berkeley Heights, was sworn in as a member of the Board of Governors. Union County College Board of Trustees Chair Victor M. Richel welcomed Mr. Campbell to the virtual meeting and initiated his swearing in.
Brian Campbell currently serves as Vice President of Investor Relations at Wiley, based in Hoboken, New Jersey. He is an investor relations officer with 22 years of experience in corporate finance, communications, marketing, and corporate development. Mr. Campbell grew up in Cranford, New Jersey and is a proud alumnus of Union County College from the class of 1995. Notably, all of Mr. Campbell's six siblings also attended Union County College! After graduating from the College, he went on to earn both his Bachelor of Arts and M.B.A. from Rutgers University. Mr. Campbell has been annually named one of New Jersey's Irish American Leaders since 2016 by Insider NJ.
"We are excited to welcome Brian Campbell to the Board of Governors. He brings his corporate and business acumen and perspective which will be of great value to our Boards and the College. We are particularly proud that as a distinguished alumnus, Mr. Campbell is so enthusiastic about serving his alma mater in this capacity," stated Union's Board of Trustees Chairman Victor M. Richel.
Union County College is a public comprehensive community college providing quality, affordable, accessible educational programs that serve the greater Union County region. It is the first of New Jersey's 18 Associate Degree colleges, serving both career-minded and transfer-oriented students since 1933. The College enrolls almost 20,000 credit, non-credit, and continuing education students and is accredited by the Middle States Commission on Higher Education. Many programs lead to an Associate in Arts, Associate in Science, or an Associate in Applied Science degree.
For more information about Union County College, go to www.ucc.edu.