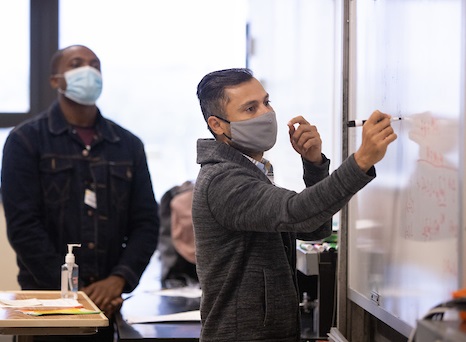 Summer session affords students the ability to catch up or get ahead. This includes both enrolled students and visiting students, those who attend college elsewhere but are interested in taking an affordable summer class and transferring the credits back to their home institution. Available courses include lab sciences, math, English, psychology, history, government, Spanish, economics, and more.
"Summer session is an excellent opportunity for students to take an extra class or two to stay on track toward graduation. We also welcome students who may attend a four-year school but want to take advantage of a more affordable option where they can take classes on campus, if that is how they prefer to learn," stated Union's President Dr. Margaret M. McMenamin.
The payment deadline for Summer I is May 19 and for Summer II is June 30. Students are encouraged to register now to secure a seat.
The College's student services centers are open Monday through Friday on our Cranford, Elizabeth, and Plainfield campuses. No appointment necessary. Remote student services assistance is also available. For hours, locations, and a link to remote student services, visit www.ucc.edu/studentservices.
For more information on summer sessions at Union and to search for classes and register for a summer course online at Union, please visit www.ucc.edu/summer or call 908-709-7000.