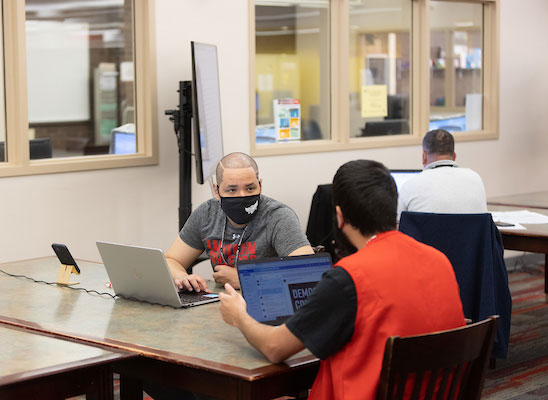 CRANFORD – In support of the State's 65 by 25 initiative, for 65% of adults to have earned a post-secondary credential by 2025, Union County College reminds residents that registration for summer and fall classes is open now. There is an increasing demand for a skilled labor workforce who have post-secondary credentials, and currently, less than 50% of adults in Union County have a college degree. Individuals who have never attended college or those who have credits but no degree are encouraged to enroll.
Union County College offers affordable tuition, with no increase for the 2021-2022 school year. This is the second year in row with no increase. For those who have college credits, Union accepts transfer credits. On top of the affordable tuition, eligible students may attend the College tuition free. Those who enroll in at least 6 credits and have an adjusted gross income of $0-$65,000 may be eligible for New Jersey's Community College Opportunity Grant. There is no separate application for this grant. Students who complete the FAFSA or NJ Alternative Financial Aid Application are automatically considered.
The College offers a flexible array of scheduling options. Students build a schedule that works for their needs. Classes are offered face to face on campus, in Cranford, Elizabeth, and Plainfield, with the Scotch Plains campus re-opening in the fall; remote live; and online. The College offers more than 60 programs of study including supply chain, cybersecurity, business, criminal justice, education, and more. Of that, currently 17 programs are offered completely online.
Students are encouraged to register now to create their ideal schedule. Payment for fall classes is not due until August 5. Fall classes start on Wednesday, September 1. If you need assistance, our student services centers are open in Cranford, Elizabeth, and Plainfield. For those who are unable to visit campus, we also offer remote student services. The application to Union, link for remote student services, and more information can be found at www.ucc.edu/fall.
"We know there are many adults in Union County who want or need to pursue a college degree: to change careers, to be considered for a promotion, or whatever your reason may be. Union County College is here to help you. We are an affordable, flexible option right in your own backyard. We provide excellent support to our students: our goal is to help you earn your degree. Every member of our faculty and staff is laser focused on student success," stated Union's President Dr. Margaret M. McMenamin.
For more information and to search for classes and register, please visit www.ucc.edu/fall or call 908-709-7000.