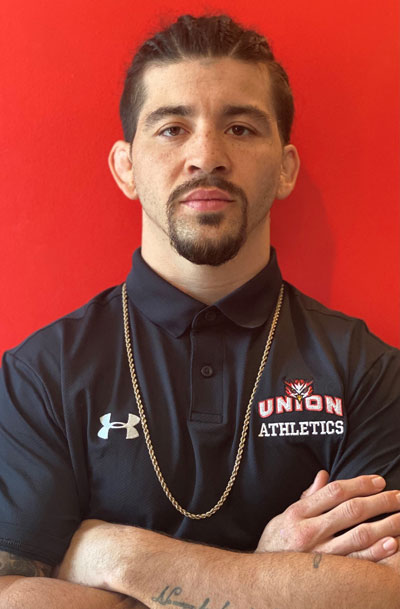 CRANFORD – Union County College has hired BJ Young, of Jackson, as our new wrestling head coach. For the past five years, he has served as the assistant wrestling coach at his alma mater, Jackson Memorial High School. He has successfully helped build the program for which he set many records. When he is not training athletes in the technique and strategy of wrestling, you can find him competing as a professional MMA fighter.
BJ attended Newberry College, a National Collegiate Athletic Association (NCAA) Division II institution from which he earned his Bachelor of Science degree in physical education leisure services. In his four years at Newberry, he was a four-time national qualifier, a three-time NCAA All American, a two-time NCAA National Finalist, and holds the record for 143 all-time wins for the College.
While attending Newberry, BJ began his coaching experience during his internship in 2015. At the same time, he coached youth and high school students at an elite wrestling club in New Jersey, of which many went on to become state champions.
In addition to the accolades he received while wrestling, BJ has been inducted into the following: the 2016 New Jersey Shore Conference Wrestling Hall of Fame for his individual accomplishments, the 2018 Jackson Memorial Hall of Fame, and to the 2019 NJ Shore Conference Wrestling Hall of Fame for the success of the 2007 Jackson Memorial High School team.
"BJ is an excellent addition to our coaching staff, and he is working on building our team for winter 2022 competition," stated Union's Dean of College Life Tammy Smith. "BJ is dedicated to the sport and in developing student-athletes who are successful on the mat and in the classroom."
For more information on Union's wrestling program, contact Union County College Director of Athletics Shawn Noel at (908) 709-7495 or shawn.noel@ucc.edu.