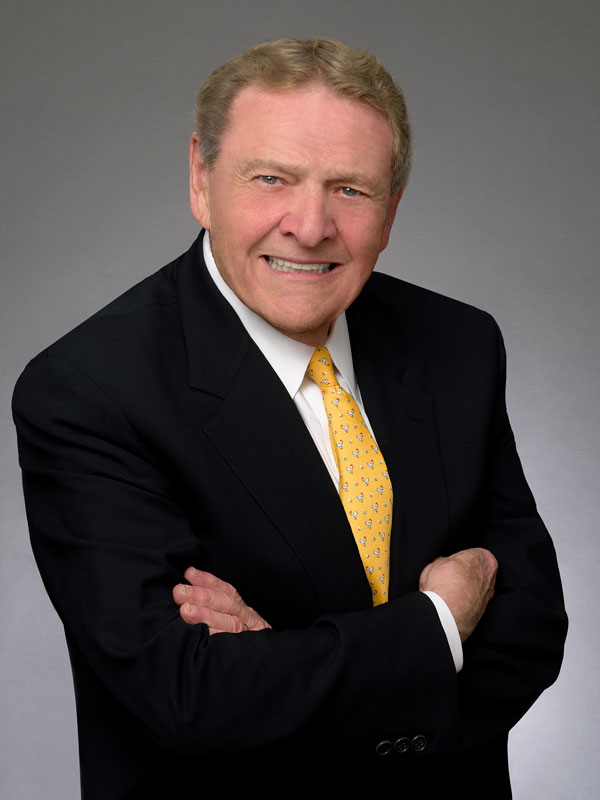 CRANFORD – Union County College is pleased to announce that Board of Trustees Chair Victor M. Richel will receive the Association of Community College Trustees (ACCT) 2021 Northeast Regional Award for Trustee Leadership. Mr. Richel will formally accept the award in October at the Regional Awards Presentation during the 52nd Annual ACCT Leadership Congress in San Diego.
Mr. Richel is a community leader, philanthropist, and businessman. Mr. Richel was a Vice President for Elizabethtown Gas and it was under his leadership that the company gifted its building in Elizabeth to Union County College. He has been a member of the Union County College Board of Trustees for almost 40 years and has served as Chair for almost 30 years. Mr. Richel also serves as Chairman of the Board of Trinitas Health and Regional Medical Center in Elizabeth.
In 2018, Mr. Richel received the New Jersey Hospital Association Hospital and Healthcare System Trustee of the Year award for his service to Trinitas Regional Medical Center. In 2017, Mr. Richel was recognized by the YWCA of Union County for Advancing Education & Economic Empowerment for Girls and Women. In 2016, he was honored by the New Jersey Council of County Colleges with the Ronald D. Winthers Community College Trustee Leadership Award. Each year, this award is bestowed upon a single New Jersey community college trustee who exemplifies visionary trustee leadership at the local, state, and national levels.
It is a testament to Mr. Richel's leadership and commitment to improving outcomes that Union County College was named one of the top 150 community colleges in 2021 by the Aspen Institute College Excellence Program, the nation's signature recognition of high achievement and performance among America's community colleges. Only the top 15 percent of community colleges nationwide are recognized.
Mr. Richel was born in Elizabeth and resides in Berkeley Heights with his wife Andrea. In addition to his many civic and business accolades, he is a beloved father and grandfather.
"We are honored and thrilled by ACCT's recognition of our devoted Board Chair Mr. Richel. He has given many years of dedicated service to our College's Board. We are indebted to him for the invaluable and steadfast leadership he has provided to the College. He loves our students, our community, and our College," stated Union President Dr. Margaret M. McMenamin.
The ACCT represents more than 6500 elected and appointed trustees who govern more than 1100 community colleges throughout the United States. The ACCT annually recognizes trustees and other community college leaders in each of its five regions for their contributions.
For more information about Union County College, go to www.ucc.edu.