CRANFORD – Union County College is proud to announce that three students have been chosen to participate in the Kaplan Leadership Program (KLP) in January 2022. The mission of the Kaplan Educational Foundation is to provide leadership opportunities to our students and those enrolled in accredited associate degree programs in the New York City area. Kaplan seeks to remove obstacles to education for underserved students and develop them as workforce and community leaders. The program is geared towards students from underserved populations, including Black/African American, Hispanic/Latino/Latinx or Native American. While Kaplan has traditionally focused on the City University of New York (CUNY) based institutions, this year they partnered with Union to include three brilliant and deserving Union County scholars.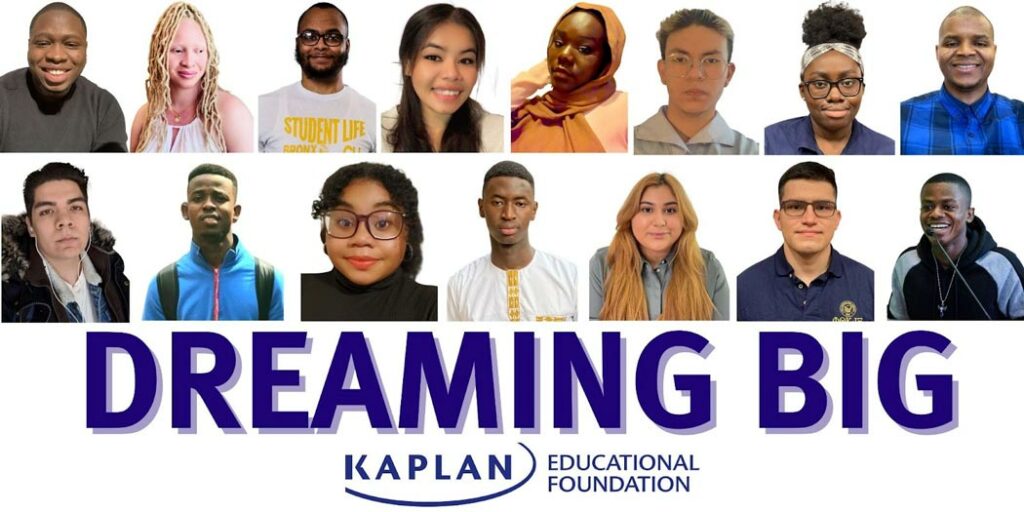 Union students selected as KLP Scholars are Marlon Arteaga, of Elizabeth; Sybel Francois, of Springfield; and Belicia Kensah, also of Elizabeth. All three students serve as peer tutors in the College's Academic Learning Center and are members of Phi Theta Kappa honor society. Marlon and Belicia are both members of the College's American Honors program. Belicia is also a part of the Education Opportunity Fund.
For this new cohort of students, KLP received 124 applications and 15 were accepted. To be chosen for the program, students must have at least a 3.5 grade point average and be planning to transfer to a four-year college or university. Students have to qualify for federal and/or state financial aid and are chosen for the KLP based on their achievements and academic abilities, financial need, their individual persistence to overcome obstacles, leadership, and a desire to help others.
"We are proud of our students who were chosen to participate in this leadership opportunity with Kaplan. The mission of the KLP program aligns with the College's mission, to prepare our students with leadership skills to help them succeed academically and in life," stated Union President Dr. Margaret M. McMenamin.