CRANFORD – Union County College is proud to announce that the Cranford campus' One Stop Manager Lisa Ginder has received the American Association for Women in Community Colleges (AAWCC) 40 Under 40 Award. The AAWCC is a national organization that provides education, career development, and advancement to women at community colleges. Ms. Ginder has served as president of the College's AAWCC chapter since Fall 2020 and has been instrumental in the creation of region-wide collaboration.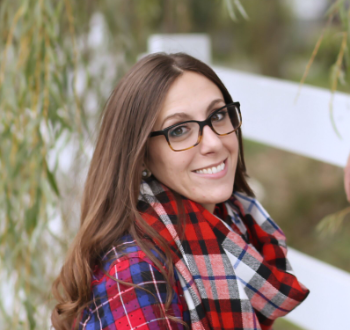 Ms. Ginder is passionate and determined in all that she does, especially when she is coordinating AAWCC events for Union's 50 members. From leading the AAWCC chapter, to working with other chapters to organize a regional event, Ms. Ginder has strived to enhance and strengthen this organization. During the pandemic, Ms. Ginder promoted entertaining and educational programming advocating for women's issues and self-care needs.
Ms. Ginder joined Union College in 2016. In her role as a One Stop Manager, she oversees the daily operations of the Student Services Center on the Cranford and Plainfield campuses. She helps ensure that current and prospective students receive excellent service and assistance when they visit either campus for help with an application, advising, financial aid, or any other needs.
"We are proud of Ms. Ginder for receiving this acknowledgement from the AAWCC. The AAWCC chapter was established at Union to help its members grow both personally and professionally. I applaud her efforts in providing our chapter's members with opportunities for engagement, networking, learning, and leadership. By encouraging our employees to better themselves, we can better assist our students," stated Union's President Dr. Margaret M. McMenamin.