CRANFORD – Join the Union County College Foundation at its Beach Ball Virtual Casino Night on Thursday, February 24, 2022, starting at 6pm. Help raise vital funds to support the Foundation mission to accelerate the pace of student success.  This is the Foundation's signature fundraiser that brings together key community and business leaders to help provide the resources needed to ensure that a student's economic reality is not a roadblock to their academic success.  Over the past six years, the Foundation has funded over $6.5 million in scholarships and grant support to further the core mission of the College to provide students with a quality and affordable education.
At this year's event, the Foundation will be honoring DSM North America as the Corporate Partner of the Year and Mary Zimmermann, class of 2001, as the Fiat Lux Award winner. DSM is a Dutch multinational corporation in the fields of health, nutrition, and materials with their United States headquarters based in Parsippany. DSM North America is led by Union County College Board of Governor Hugh Welsh who is the General Counsel, Secretary, and President of DSM.  Since Mr. Welsh has been involved with the College, DSM has been a dedicated supporter of the Foundation and has provided thousands of dollars to support a number of the Foundation's key student success initiatives.  Their donor investment in the College's mission has helped increase graduation rates for all of Union College students. "DSM continues to have a significant impact on the lives of Union students with their generous support of our student success initiatives. The Foundation is grateful for their continued support which eases the financial burden on our students so they can focus on their academics and graduate," stated Union County College Foundation Executive Director Doug Rouse.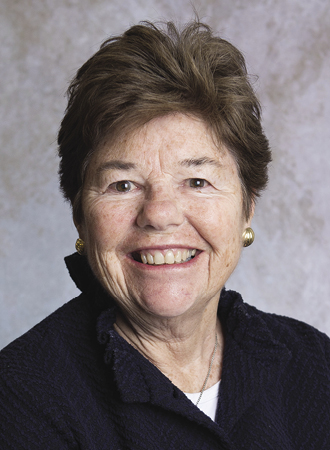 Mary Zimmermann is a tireless advocate for the College. She currently serves as chair of the Union County College Board of Governors and was recently elected as chair of the Executive Committee of the New Jersey Council of County Colleges (NJCCC). Mrs. Zimmermann has served as a member of the Union County College Board of Trustees for more than a decade. She is also a member and prior chair of the College's Foundation Board. Prior to being elected as chair of the NJCCC, she served as vice chair and is the Union County College Board liaison to the NJCCC. On a national level, Mrs. Zimmermann previously served on the Diversity, Equity, and Inclusion Committee of the Association of Community College Trustees (ACCT) and regularly represents the College at ACCT events.  "I know of no one else who is more committed to Union's students and mission.  Mary has been a fierce advocate for the College and helps ensure that our students have access to an affordable and excellent education," said Dr. Margaret M. McMenamin, President of Union County College.
For more information on how you can purchase your ticket or become a sponsor of the virtual Beach Ball Casino Night event, please call the Foundation Office at (908) 709-7505, email them at Foundation@ucc.edu or visit the event website at www.ucc.edu/beachball.