31st Annual Scholarship Gala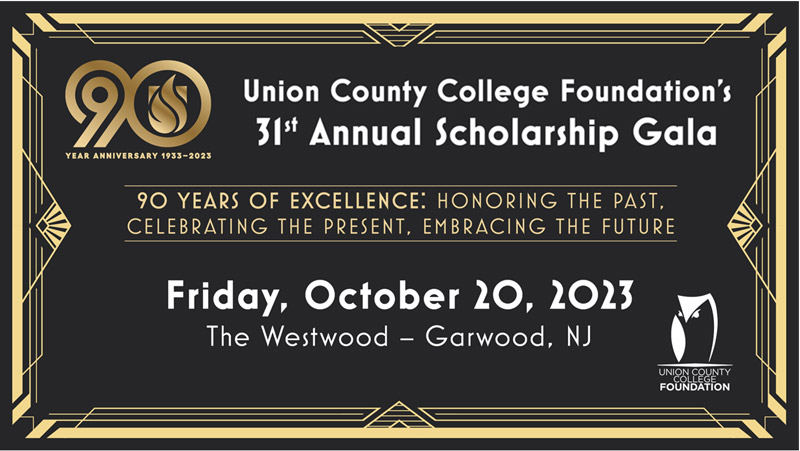 31st Annual Scholarship Gala on October 20, 2023. 6 PM – 11 PM.
Please join us for our 31st Annual Scholarship Gala on October 20, 2023 at the Westwood in Garwood, NJ as we celebrate 90 years of academic excellence.
This year, we have the honor of recognizing Bristol Myers Squibb for their unwavering support of our mission as our 2023 Corporate Partner of the Year.  We will also recognize New Jersey Chamber of Commerce President and CEO, Thomas Bracken, for his leadership in our state with our 2023 Man of the Year Award. Additionally, we will present our prestigious Fiat Lux Award to J. Anthony Manger for his years of service to the college and foundation community.
To learn more about the event and support our efforts – please visit our gala website: www.ucc.edu/gala2023, contact the Foundation directly at 908.709.7505 / foundation@ucc.edu or you can Click Here to view our Gala Sponsorship Form!