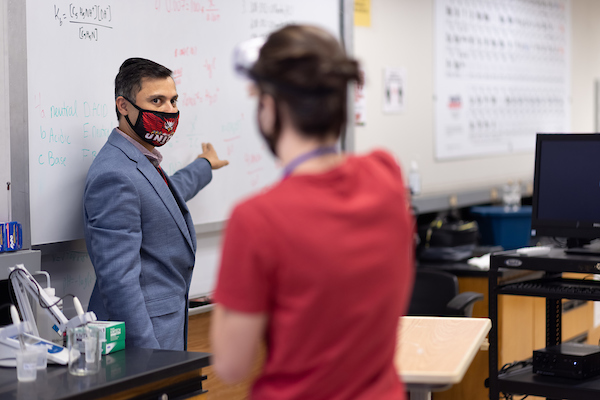 CRANFORD – Union College is proud to announce the fall 2021 opening of a University Center at the College's Scotch Plains campus, located at 1776 Raritan Road. This location is shared with the Union County Vocational Technical Schools and the John H. Stamler Police Academy.
The University Center will provide students seeking their baccalaureate degree in select programs the opportunity to continue their education at a local Union College campus with our four-year partner institutions. Currently, Kean University will offer three baccalaureate programs, Psychology, Criminal Justice, and Supply Chain Management, and Saint Peter's University will offer both a Bachelor of Science and a Bachelor of Arts in Biology. Several other prestigious institutions and programs are forthcoming. The Scotch Plains campus will also offer students an Associate Degree in Liberal Arts and Liberal Studies programs.
Additional potential four-year partners have expressed interest in joining this unique opportunity to increase the array of in-demand programs being offered in our County. Dr. Bernard Polnariev, Associate Vice President of Academic Affairs and Dean of the Scotch Plains Campus stated, "We are very excited to re-open our Scotch Plains campus with this collaborative and innovative way of offering access to four-year degrees to our graduates. Our goal in Scotch Plains is to provide an even more seamless transfer option for our graduates. Moving forward, students who enroll at Union will know from the beginning that they can plan well beyond their two years at Union to obtain career-focused baccalaureate degrees programs. We continue to seek partners who are as student-centered and student-ready as we are."
"Graduates of the College can now continue on to their four-year degrees here on a Union College campus right 'in their backyard.' It is a cost effective and convenient way to earn a baccalaureate degree as Union brings popular programs and partners to the Scotch Plains campus," said Union President Dr. Margaret M. McMenamin.
For more information on Union's University Center at the Scotch Plains campus, including the link to the application to Kean and Saint Peter's, visit www.ucc.edu/universitycenter.