The American Honors Program helps students earn bachelor's degrees from great schools.
American Honors is for high achieving, academically motivated students who attend and graduate from Union College and then transfer to a four-year institution. Students who are accepted into the American Honors program will have access to small class sizes under 20 students, classes taught by full-time faculty members, professional academic advising, transfer support, admission to numerous seminars and workshops, and access to the Honors lounge!
2 years in the Honors Program at Union College
2 years at a top college or university
Honors Program Benefits

Academics

Honors classes are small, seminar style classes that promote student engagement. Classes are limited to 20 students and are taught by the College's most distinguished faculty. Honors classes focus on a learner centered pedagogy, enhancing critical thinking and inquiry.

Advising

Honors students have a dedicated academic specialist who provides personalized advisement and helps support their success. The academic specialist guides their students with registration through graduation, campus resources, and transfer.

Community

The Honors Lounge serves as the center of the Honors program. Students meet here for study sessions, game nights, meetings, and events. Workshops, social events, alumni transfer panels, and faculty meet and greets are just a few ways that students can build relationships with faculty and peers.

Honors Program Eligibility

American Honors students…

Have 3.25 cumulative GPA

If you are a first-time college student, a 3.0 high school GPA will be reviewed
If you are a first-time college student, previous Honors, AP, or IB courses are recommended
If you are transferring from another institution, your transferring GPA and high school GPA will be reviewed
If you are a current Union College student, your current GPA will be reviewed

Test out of developmental courses
Are full-time students
Plan on graduating from Union College
Plan on transferring to a 4-year institution after graduation
Take Honors course at the Cranford campus
Are not in Nursing, Certificate, or A.A.S. degree programs

These program requirements interfere with Honors course requirements

Honors Program Application Process

Step 1. How to Apply to Union College

For full consideration, apply by August 15th for the Fall semester or by December 15th for the Spring semester.

While completing the application to attend Union College, make sure you answer "Yes" to the question asking if you are interested in the American Honors program.

After you complete the main Union College Application, you will automatically be provided access to apply for the supplemental American Honors application.

Step 2. How to Complete the American Honors Supplemental Application

On the My Account Page click under Application/Decision Click "View"
On the Application Page click "Supplemental Items & Documents"
On the "Supplemental Items & Documents Page" Page Click "Start"

---

---

Step 3. Await Selection Decision

Our program strives to recruit the best and brightest students. Your story and strong academic background are crucial aspects we use to evaluate your application.

The admissions process consists of submitting a completed application, all education transcripts, test scores, and possible interview in which the Admissions Committee will then consider all aspects in a timely matter before the admissions decision is relayed to the applicant. This process could take up to several weeks and we appreciate your patience.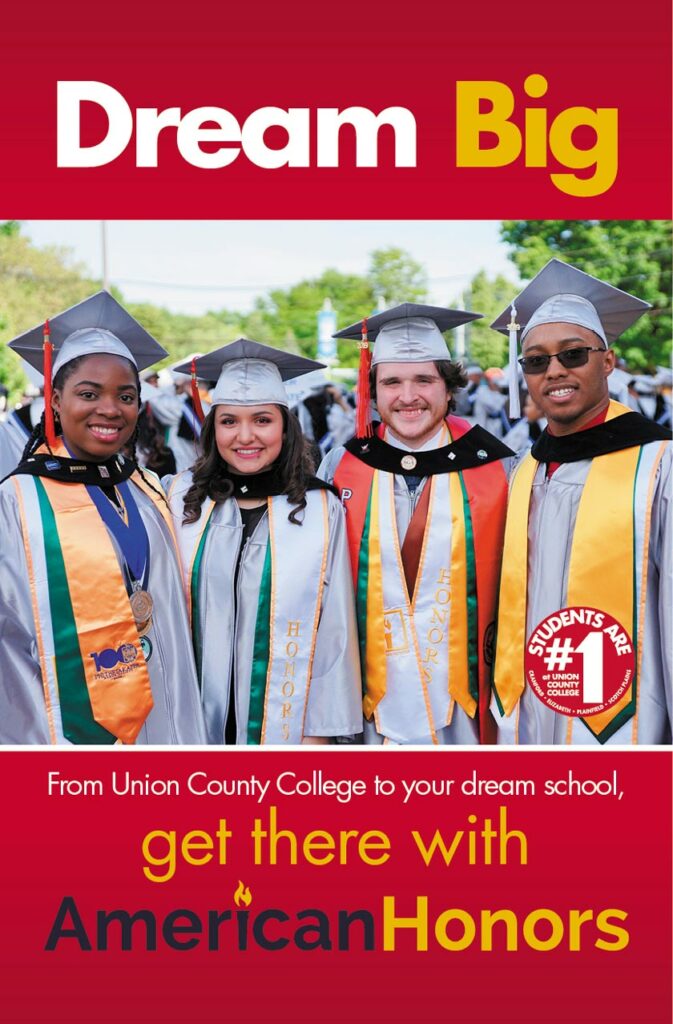 Meet the Honors Faculty!
Follow Us on Social Media:
Testimonials: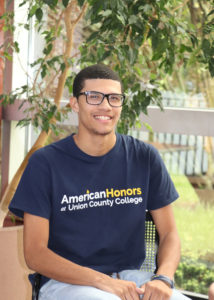 "The American Honors program provided me with an environment to grow as a student and a person!"

Jordan
American Honors student
American Honors Council President
Academic Learning Center Tutor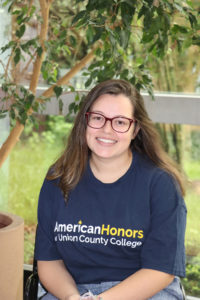 "The American Honors program helped me greatly when it came to the transition from high school to college. College can be a stressful experience, but because of American Honors and the amazing advisors, I enjoyed studying here."

Miriam
American Honors student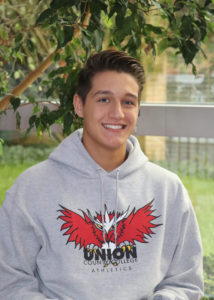 "American Honors is a community full of motivated individuals that push you to succeed."

Jeff
American Honors student
Phi Theta Kappa President
Vice President of Business Association