ALL TESTING, INCLUDING ESL TESTING IS CURRENTLY TAKING PLACE REMOTELY. PLEASE CONTACT testingcenter@ucc.edu for information to sign up to test.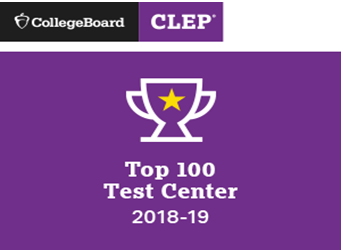 Welcome to the Testing Center

Testing Locations

Cranford Campus

Elizabeth Campus

Plainfield Campus

Rahway Location

Student Service Center
SD130
1033 Springfield Ave.
Cranford, NJ
908-709-7486
Lessner Building
Room 122
12 W. Jersey St.
Elizabeth, NJ
Room 117
232 E. 2nd St.
Plainfield, NJ
1591 Irving St.
Rahway, NJ
Due to the current situation, Testing Center labs at all campus locations are temporarily closed along with all other campus facilities. Testing Center staff are available remotely to assist current and new Union County College students with their testing needs Monday through Thursday, from 8 am to 5:15 pm. Please email us at testingcenter@ucc.edu or leave a message at 908-709-7486.
We are now administering Accuplacer Placement and ESL testing remotely using a "chat service" by scheduled appointment only.
For further information regarding scheduling a test appointment or test exemptions, please email testingcenter@ucc.edu
If you believe you are entitled to a testing accommodation, please contact the Coordinator of Disability Support Services, Karen Cimorelli, at karen.cimorelli@ucc.edu
* You must apply to the College, receive a student ID number and present a current photo ID in order to take the Placement or ESL Test.
* The last full Placement Test takes approximately 2.5 hours.
* You must prepare before taking the Placement Test. Please see study materials below:
Placement testing information and websites for practice
https://www.ucc.edu/documents/testing/Testing-Info-Websites-NextGen-2-2019.pdf
Free, web-based study app. (Be sure to make a strong password of at least 6 characters including at least one uppercase and one lowercase letter, at least one number, and at least one special symbol.
https://accuplacerpractice.collegeboard.org/login
Sample questions from the Next-Generation ACCUPLACER Quantitative Reasoning, Algebra & Statistics (QAS) placement test:
https://accuplacer.collegeboard.org/sites/default/files/next-generation-sample-questions-quantitative-reasoning.pdf
Sample questions from the Next-Generation ACCUPLACER Reading placement test:
https://accuplacer.collegeboard.org/sites/default/files/next-generation-sample-questions-reading.pdf
Writeplacer guide with sample essays:
https://accuplacer.collegeboard.org/sites/default/files/accuplacer-writeplacer-sample-essays.pdf