This summer, we are offering free Senior Scholar programs to Union County residents age 60 or older.
We are pleased to announce EASY self-enrollment is now available through our NEW registration platform. View the brochure below to see what courses we are offering this semester. Early enrollment is encouraged as classes fill quickly. Programs are offered in a variety of formats. Check the brochure for course details. Please note this registration system serves both Adult and Senior Scholar students. Senior Scholar classes will be listed alphabetically by name with "for Seniors 60+" following the name of the program i.e. Photo Archiving for Seniors 60+.
Seniors Brochure
Click to view Fall 2022 brochure!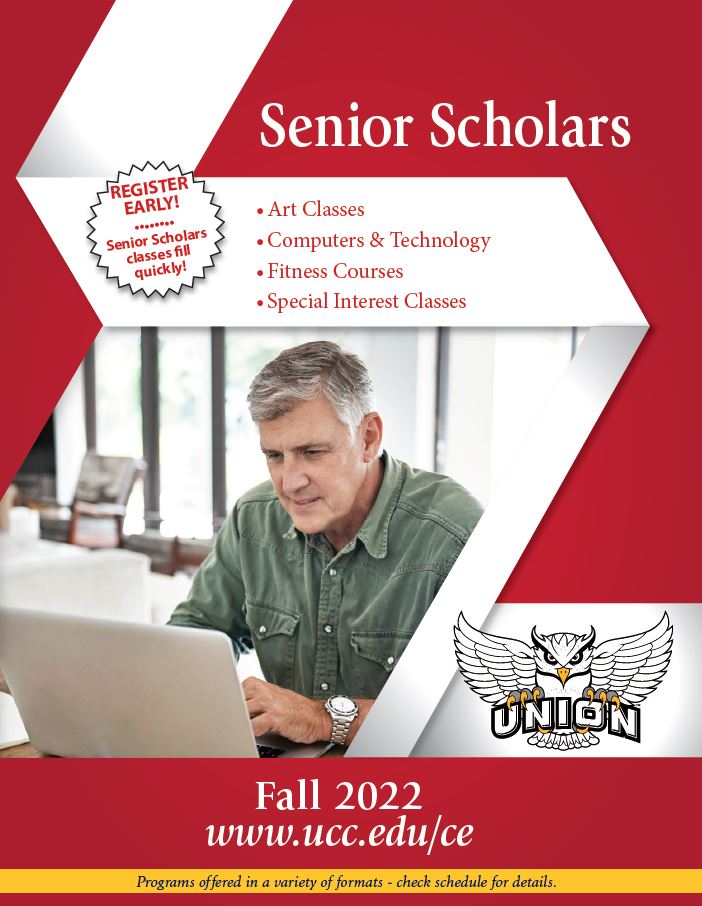 ---
Subscribe to our mailing list so that you receive email notifications when we post our brochures each semester.
Questions? Email us at coned@ucc.edu or call (908) 709-7600.