CRANFORD, NJ – Union College of Union County, New Jersey celebrated its Winter Commencement on January 12, 2023 at the historic Union County Performing Arts Center in Rahway. Two ceremonies were held for Union's newest graduates who received their Associate in Science, Associate in Arts, and Associate in Applied Science Degrees, and Certificates. The graduates completed their degrees in either August or December 2022. This Commencement was particularly meaningful as it was Union's first in-person Winter Commencement since January 2020 due to COVID-19.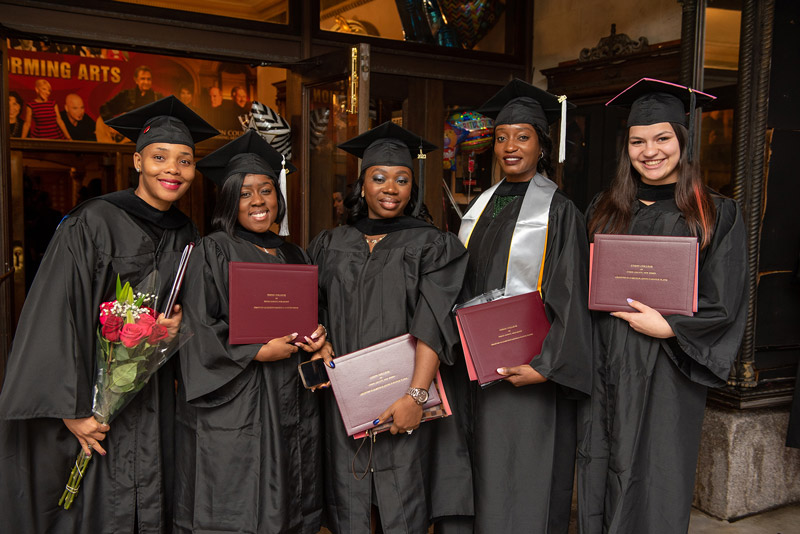 Union's President Dr. Margaret M. McMenamin served as the Master of Ceremonies and welcomed graduates and attendees to the celebration. Each ceremony included a student speaker who was selected to speak to their class. The student speakers were Wakila Timmons, of Elizabeth, and Amir Abdelmalak, of Scotch Plains.
At both ceremonies, two awards were presented to the students with the highest GPA at each ceremony. The Alumni Prize was presented to Brian Laura Zegarra, of Elizabeth, who graduated with a 4.0 GPA and Amir Abedelmalak, who graduated with a 3.914 GPA.
Joceline Guerra Osorio and Shaneka Baker, both from Elizabeth, received the Abdallah-Thomas Memorial Award. The Abdallah-Thomas Memorial Award, which was established in memory of Ibtissam Ahmed Abdallah and Marquest S. Thomas, is awarded to two graduating students who have at least a 3.25 GPA, have participated in college life through service in college activities and/or sports, and have completed community service. Osorio graduated with a 3.941 GPA, and Baker graduated with a 4.0 GPA.
"We are especially proud of the class of 2023 for their accomplishments given that they began their college careers during the COVID-19 pandemic," stated Union's President Dr. Margaret M. McMenamin. "They faced unique challenges, and their ability to persevere and remain focused on their goals will serve them well."
Union College of Union County, New Jersey is a public comprehensive community college providing quality, affordable, accessible educational programs to the greater Union County region. It is the first of New Jersey's 18 two-year colleges, serving both career-minded and transfer-oriented students since 1933. The College enrolls almost 20,000 credit, non-credit, and continuing education students and is accredited by the Middle States Commission on Higher Education. Union has been recognized as one of the top 150 community colleges in the country for 2021 and a top 25 community college for 2023 as designated by the Aspen Institute College Excellence Program. For more information about Union, please visit www.ucc.edu.