CRANFORD – The Union College of Union County, NJ Esports team won the National Junior Athletic Association (NJCAA) Esports Championship for Overwatch 2 and Mario Kart. This is the first National Championship in the program's history. Both Union's Overwatch 2 team and student Ian Friedman, competing in Mario Kart, had a perfect season straight through to the finals.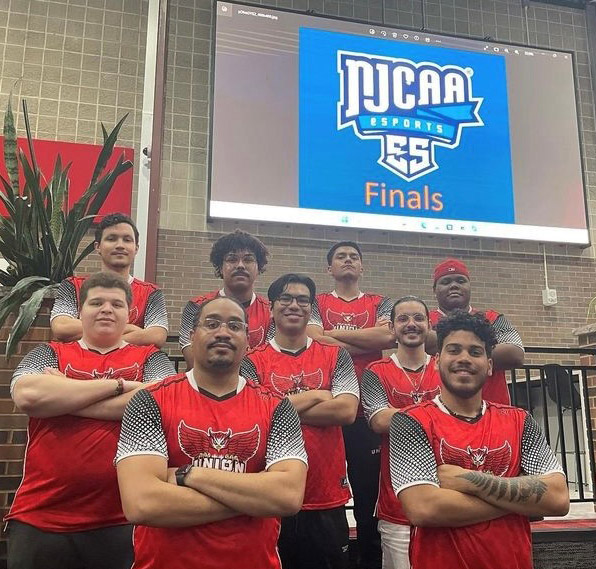 Ian Friedman, of Maplewood, won the Mario Kart finals against a SUNY Corning Community College player 4-2. The Overwatch 2 team was victorious against the number one seed Florida Gateway College 3-0. The Overwatch 2 team members include: Oscar Alvarez, of Elizabeth (Team Lead); Alexander Garcia, of Rahway (Team Captain); Jake Castro, of Elizabeth; Kevin Loureiro, of Linden; Lucas Chudoba, of Elizabeth; and Jose Paredes, of Roselle. Additionally, Jake Castro was runner up for NBA2k against Heartland Community College 1-3. The team is led by head coach Duane Reid (Union's Director of Student Success Initiatives) and assistant coach Samuel Sanchez.
The College launched its Esports program in fall 2018. At the time, Union was the first two-year college in New Jersey and only one of 63 nationwide to offer Esports.
"We are very proud of this hardworking team of student-athletes for what they've achieved this season. It's wonderful that these skilled gamers now have a place within Union's array of college athletics – a place where they feel they belong. The technical skill and teamwork required for these games is impressive, and we welcome the gamers in our community to see what Union has to offer: a great education and an opportunity to participate in intercollegiate athletics via Esports," stated Union President Dr. Margaret M. McMenamin.
Union College of Union County, NJ is a public, comprehensive community college that provides quality, affordable, accessible educational programs to the greater Union County region. It is the first of New Jersey's 18 two-year colleges, serving both career-minded and transfer-oriented students since 1933. The College offers a wide variety of academic and extracurricular activities. There are over sixty programs of study including Communications, eSports Management, Engineering, Health Information Technology. Students can participate in clubs, honor societies, and a full array of NJCAA athletics beyond Esports including basketball, baseball, lacrosse, soccer, wrestling, and more. The College offers many experiential learning opportunities such as access to a Bloomberg Business Center, eSports room, Innovation Center, and Student Research hub. Additionally, students at Union will be attending one of the top 25 community colleges in the country as designated by the Aspen Institute College Excellence Program.