Cranford, NJ – Union College of Union County, New Jersey is proud to announce that longtime Golf Coach and Dean of STEM William Dunscombe was inducted into the National Junior Athletic Association (NJCAA) Golf Hall of Fame at this year's NJCAA Division III National Golf Championship held in June in Chautauqua, New York.
The induction took place at the National Golf Coaches Annual meeting, held in conjunction with the NJCAA Division Golf Championships. Dean Dunscombe started his golf career at Union in 1975, serving as Head Golf Coach until 2019. Over the course of his coaching career, Dean Dunscombe had 18 NJCAA National Tournament appearances (both individual and teams), more than 500 career wins, one Region XIX Championship, seven Garden State Athletic Conference Champions, and coached one All-American player. Four of his athletes went on to play professionally. Dean Duncombe was inducted into Union's own Hall of Fame in 1981.
"The Union community is incredibly proud of Dean Dunscombe and thanks the NJCAA for their recognition of his vast contributions over the past 40 plus years," stated Union's President Dr. Margaret M. McMenamin. "It is the support of coaches, like Dean Dunscombe, that help our athletes to grow and develop their skills. Dean Dunscombe has inspired many student-athletes during his time coaching, and he should be proud of the mark he has made on them. This is a tremendous recognition."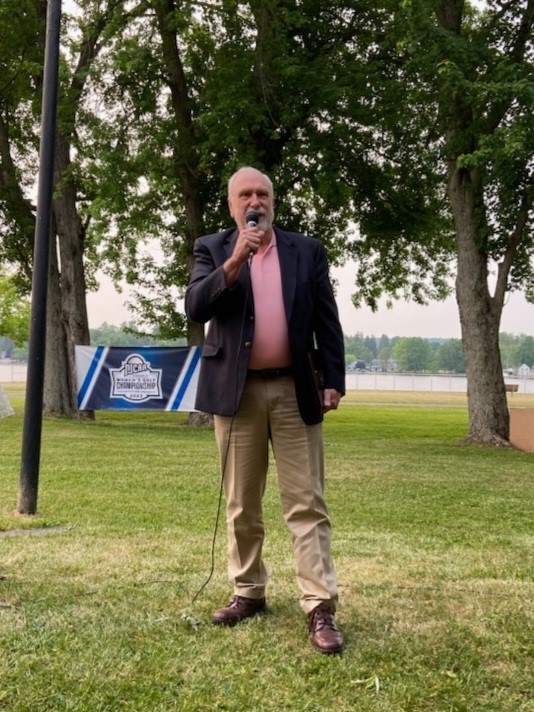 Union College of Union County, New Jersey is a public, comprehensive community college that provides quality, affordable, accessible educational programs to the greater Union County region. It is the first of New Jersey's 18 two-year colleges, serving both career-minded and transfer-oriented students since 1933. The College offers a wide variety of academic and extracurricular activities. Union provides many experiential learning opportunities such as access to a Bloomberg Business Center, Innovation Center, and Student Research hub. Additionally, students at Union attend one of the top 25 community colleges in the country for 2023 as designated by the Aspen Institute College Excellence Program. Union offers 16 athletic programs for student-athletes. For more information on Union's athletic offerings, visit https://www.unionowls.com/landing/index.