Cisco's "Webex" application provides instant messaging and video conferencing capabilities to Union County College faculty, staff, and students.
The first link explains everything, including how to download and install the application, join meetings, and configure audio settings.
The second link takes you to my.ucc.edu, if you prefer to access a webex video call via your web browser.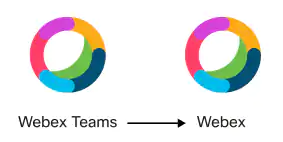 The latest WebEx update combined WebEx Teams and WebEx Meetings into a single platform of software called WebEx. The old versions of WebEx Teams and WebEx Meetings have been removed from office computers and replaced with the new WebEx application. For personal computers, the updated WebEx client can be downloaded from https://www.webex.com/downloads.html