With all the resources out there, it's hard to know where you should be looking for career-related information that you can trust.  The websites below are some of the best resources currently available to assist you in your search for internships and employment.  To access each site, just click on the image. If you need any assistance, please email careerservices@ucc.edu.
Get the most out of Job Interview Questions. Search for the position you are interviewing for. The questions are listed in the order of importance based on the skills and qualities needed to do the job. Print the interview questions that are most relevant or just print the top 10, 20, or 30 questions.
NJ.com is your resource for local job opportunities. Search for New Jersey jobs and get matched for a new career. Get the guidance you need to land your next job or advance your career – resume advice, networking best practices, interviewing tips, negotiation strategies and more. Stay on top of what is happening in the New Jersey job market – new employers moving into the area, local employment trends, company expansions and more.
QuadJobs is a central job portal for part-time, paid projects, or one-off jobs in the communities surrounding campus. Students find jobs that fit into their changing schedules—whether they have five hours a week or five hours a semester, they can make money.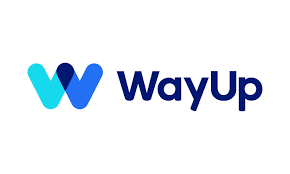 WayUp Find paid internships, part-time jobs and entry-level opportunities at thousands of companies, from startups to Fortune 500s. Complete your online profile to be matched with employers based on your  interests, experience, and skills.
As the world's #1 job site, with over 200 million unique visitors every month from over 60 different countries, Indeed has become the catalyst for putting the world to work. Indeed is intensely passionate about delivering the right fit for every hire. Indeed helps companies of all sizes hire the best talent and offers the best opportunity for job seekers to get hired.
Simply Hired is a popular employment website that aggregates job listings from thousands of websites and job boards and brings them all together in one place.
By making job searching easier, ZipRecruiter allows you to search through hundreds of job boards at once and find your next job opportunity with ease!
Glassdoor is one of the fastest growing jobs and recruiting sites. We hold a growing database of millions of company reviews, CEO approval ratings, salary reports, interview reviews and questions, benefits reviews, office photos and more. Unlike other jobs sites, all of this information is entirely shared by those who know a company best — the employees.
New Jersey Career Assistance Navigator (NJCAN) is New Jersey's web-based career exploration system designed to support lifelong career planning through online assessments, career guidance, and a personal portfolio.  Contact careerservices@ucc.edu for your username and password!
The Occupational Outlook Handbook is published by the United States Department of Labor's Bureau of Labor Statistics that includes information about the nature of the work done in these occupations, working conditions, training and education, salary, and job outlook for hundreds of different occupations.  This is a great resource to learn about different occupations supported by quality researched data.
As always, Union County College also has internal resources available that have been developed by our Library staff to better assist our students in their career goals:
Career Sources at your Fingertips

Researching and choosing a career can be a pretty daunting and overwhelming task.  Thankfully, the Library at UCC is here to help! The purpose of this LibGuide is to give you one spot to find many of the resources you will need to research and choose your future career.  Please stop by the Library if you have any questions or comments!

Getting a Job – How to Find It

Use your Union County College library 14 digit barcode number (OR your public library barcode number) to enter the ReferenceUSA database. Take time to target companies using the full capacity of the U.S. Business / Employers U.S.A. module with search criteria such as Job Title, Company Name, Business Type, Multiple Geography Options, And more… *OR* Quickly search the U.S. Jobs / Internships module for current job openings in your geographic area.

Getting a Job – How To Market Yourself