Union College offers programs in American Sign Language and Deaf Studies!
On this page:
American Sign Language and Deaf Studies, A.S.
American Sign Language and Deaf Studies, C.T
Educational Interpreter Program (EIP), CT.A.
These programs provide an interdisciplinary approach in American Sign Language and Deaf Studies. Areas of scholarly pursuit include cultural and historical studies, linguistic examination, and literary analysis, as well as the study of the language in its conversational form.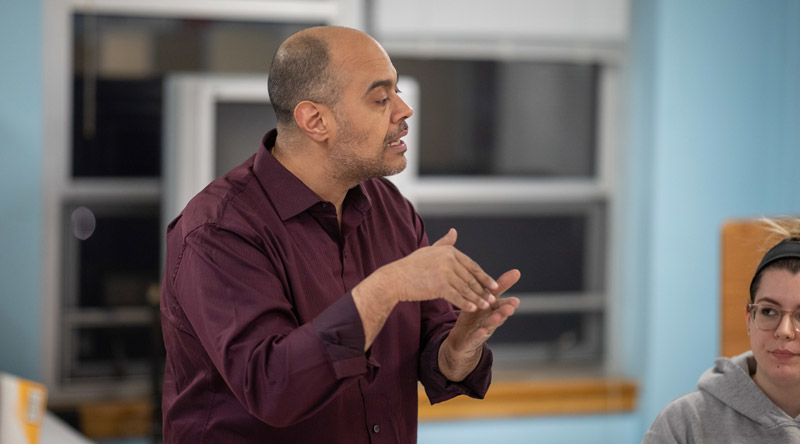 Employers
Freelance
Schools
(various, from elementary through colleges & universities)
Healthcare Facilities
Government
(Courtroom, Social Services)
Conference Centers
Video Relay Companies
Transfer Opportunities
Students are encouraged to work closely with Union's faculty and Advising Transfer Services. Students planning to transfer to a four-year institution in NJ can explore the "Transfer Programs" feature on NJ Transfer.
Visit NJTransfer.org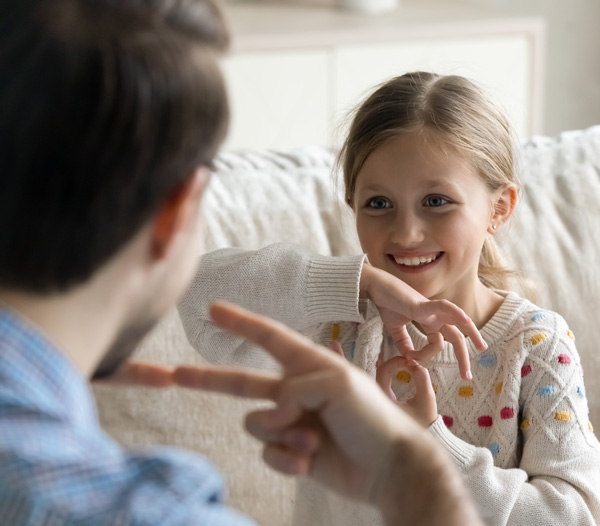 Why Study American Sign Language & Deaf Studies?
Upon successful completion of all program requirements, graduates will be able to will be prepared for entry-level positions working with Deaf persons.
Obtaining a degree in American Sign Language (ASL) can be a transformative and rewarding experience for several reasons. Firstly, it allows individuals to communicate directly with the Deaf and hard-of-hearing community, fostering inclusivity and breaking down communication barriers. This fluency in ASL not only enhances personal interactions but also opens doors to a wide range of professional opportunities. As society becomes more aware of the importance of accessibility, there is a growing demand for ASL interpreters, teachers, advocates, and professionals in various fields such as education, healthcare, government, and entertainment.
Additionally, studying ASL promotes cultural understanding, as it encompasses not only the language but also the vibrant history, customs, and values of Deaf culture. By immersing oneself in ASL, individuals gain a profound appreciation for diversity and contribute to a more inclusive society that recognizes and respects the linguistic and cultural rights of all individuals.
Apply to Union College
Enrich our growing community.
---
Degree Search Tool
Looking for a specific degree? Browse a listing of all our Degrees
---