Union College offers programs in CAD-CAM!
On this page:
The CAD-CAM Certificate of Achievement is designed to provide the academic, technical and hands on experience to prepare students for entry into the workforce in engineering drawing and drafting, materials testing, and Computer Numerical Control (CNC) machine programming or operation. In addition, students can seek further on the job-training in mechanical engineering technology industry related jobs.
This program will allow students to gain exposure to the design, development, testing, and manufacture of industrial machinery, consumer products, and other equipment.
Students will make drawings and layouts, generate CNC codes from 3D simulation, operate a CNC machine, record and analyze data, make calculations and estimates, and report their findings.
Employers
Manufacturing companies
Construction companies
Architectural/Engineer firms
Transfer Opportunities
Students are encouraged to work closely with Union's faculty and Advising Transfer Services. Students planning to transfer to a four-year institution in NJ can explore the "Transfer Programs" feature on NJ Transfer.
Visit NJTransfer.org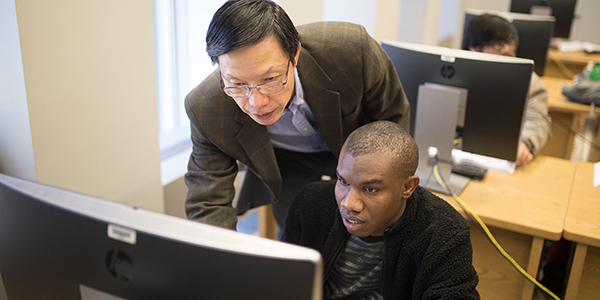 Pursuing a degree in Computer-Aided Design and Computer-Aided Manufacturing (CAD-CAM) offers compelling reasons for individuals interested in the fields of engineering, product design, and manufacturing. This degree program provides comprehensive training in utilizing advanced software and technologies to design and manufacture products efficiently and accurately.
CAD-CAM professionals play a crucial role in industries such as automotive, aerospace, architecture, and consumer goods, where precision, speed, and optimization are essential. With a degree in CAD-CAM, individuals gain expertise in 3D modeling, virtual prototyping, CNC machining, and production planning. This knowledge allows them to transform conceptual designs into tangible products, streamline manufacturing processes, and reduce time and cost.
he CAD-CAM field offers excellent career prospects, with high demand for professionals who can bridge the gap between design and production. Pursuing a degree in CAD-CAM not only offers a pathway to a rewarding and in-demand career but also empowers individuals to be at the forefront of technological advancements in product design and manufacturing, making significant contributions to innovation and efficiency in various industries.
Apply to Union College
Enrich our growing community.
---
Degree Search Tool
Looking for a specific degree? Browse a listing of all our Degrees
---