Union College offers programs in Education!
On this page:
Early Childhood Education, option offered through Liberal Arts, A.A.
Education, option offered through Liberal Arts, A.A.
Related Programs:
Both the Early Childhood Education (grades PRE-K-3) and Education (grades 4-12) are designed for students to prepare themselves for an Associate degree or wish to transfer and earn a baccalaureate degree in Education.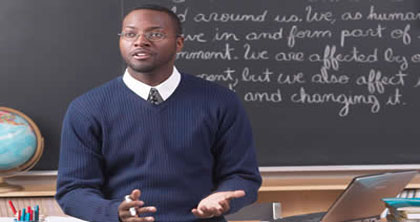 Employers
After-School Programs
(various district schools)
Charter Schools
Religious Organizations
Tutoring Centers
Transfer Opportunities
Students are encouraged to work closely with Union's faculty and Advising Transfer Services. Students planning to transfer to a four-year institution in NJ can explore the "Transfer Programs" feature on NJ Transfer.
Visit NJTransfer.org
A degree in education opens doors to a fulfilling career with long-term job stability and opportunities for growth.
Through coursework and practical experience, aspiring educators gain expertise in curriculum development, instructional techniques, and classroom management, enabling them to create engaging and impactful learning environments. An education degree also provides a deep understanding of child development, psychology, and educational theories, allowing educators to tailor their approaches to meet the diverse needs of their students.
Educators play a vital role in shaping the future by imparting knowledge, instilling critical thinking skills, and nurturing the personal and social development of their students. The impact of dedicated teachers extends far beyond the classroom, as they inspire and empower young minds to reach their full potential, making a lasting difference in their lives.
Apply to Union College
Enrich our growing community.
---
Degree Search Tool
Looking for a specific degree? Browse a listing of all our Degrees
---