Union College offers programs in Engineering!
On this page:
Related Programs:
The Engineering program offers the first two years of a four-year engineering curriculum and prepares graduates for transfer to bachelor's degree programs at leading engineering colleges throughout the country. The first two years are common to most fields of engineering (e.g., civil, electrical, and mechanical), but in the second year some students may begin to specialize in a field of their choice (e.g., chemical engineering).
The Engineering Program features the following disciplines: Aerospace Engineering, Biomedical Engineering, Chemical Engineering, Civil Engineering, Computer Engineering, Electrical Engineering, Environmental Engineering, Science Engineering, Industrial Engineering and Mechanical Engineering.
Employers
Airports
National Aeronautics and Space Administration (NASA)
Department of Environmental Protection
Transfer Opportunities
Students are encouraged to work closely with Union's faculty and Advising Transfer Services. Students planning to transfer to a four-year institution in NJ can explore the "Transfer Programs" feature on NJ Transfer.
Visit NJTransfer.org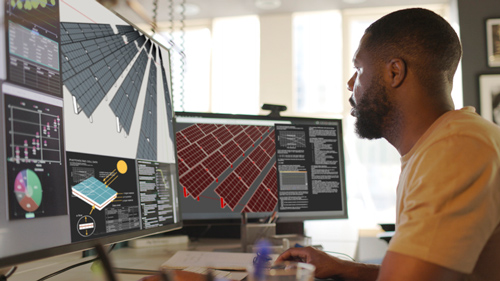 Pursuing a degree in engineering offers numerous compelling reasons for individuals who have a passion for problem-solving, innovation, and making a tangible impact on society. Engineering is a broad field with various disciplines, including mechanical, electrical, civil, chemical, and more, providing opportunities to specialize in areas that align with personal interests and career goals.
An engineering degree equips students with a strong foundation in mathematics, scientific principles, and technical skills, enabling them to design, create, and improve systems, structures, and technologies. The field of engineering offers exciting challenges and the chance to develop creative solutions to complex problems, whether it's designing sustainable infrastructure, developing cutting-edge technologies, or finding innovative ways to address global issues.
Engineering graduates are in high demand across industries, with excellent career prospects and competitive salaries. Furthermore, engineering promotes collaboration and teamwork, allowing individuals to work alongside professionals from diverse backgrounds and contribute to multidisciplinary projects.
Apply to Union College
Enrich our growing community.
---
Degree Search Tool
Looking for a specific degree? Browse a listing of all our Degrees
---