Union College offers programs in Homeland Security!
On this page:
The main focus of the Homeland Security Program is to provide students with the skills required for employment and a foundation for further study in this area. The program will also provide skills for people already employed in the Homeland Security field.
Upon successful completion of all program requirements, graduates will be able to: Describe principles of information technology; Summarize basic forensic procedures; Demonstrate knowledge of criminal investigations; Explain the history and development of private security and how it fits into the Criminal Justice System.
Employers
Government Agencies
Law Enforcement
Private Security Companies
Intelligence Agencies
Transfer Opportunities
Students are encouraged to work closely with Union's faculty and Advising Transfer Services. Students planning to transfer to a four-year institution in NJ can explore the "Transfer Programs" feature on NJ Transfer.
Visit NJTransfer.org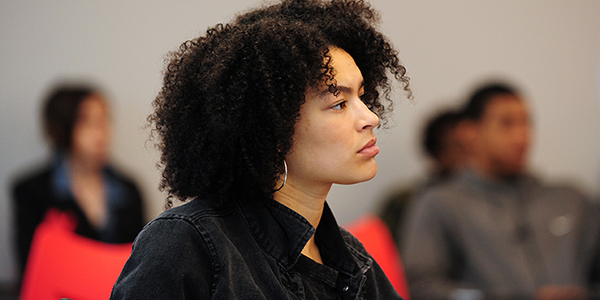 Why Study Homeland Security?
Pursuing a degree in Homeland Security offers compelling reasons for individuals passionate about protecting and safeguarding communities from potential threats and ensuring national security. This degree program provides comprehensive knowledge and practical skills in areas such as emergency management, counterterrorism, intelligence analysis, cybersecurity, risk assessment, and disaster response.
With a degree in Homeland Security, individuals can contribute to maintaining the safety and resilience of critical infrastructure, borders, transportation systems, and public spaces. The field of Homeland Security offers diverse career opportunities in government agencies, law enforcement, intelligence agencies, private security firms, and emergency management organizations. Professionals in this field play a crucial role in preventing and mitigating security risks, conducting investigations, developing contingency plans, and collaborating with stakeholders at various levels.
Apply to Union College
Enrich our growing community.
---
Degree Search Tool
Looking for a specific degree? Browse a listing of all our Degrees
---